A Diverse, Fun-Filled Line-Up of Live Entertainment!!
Jazz, Cabaret, and a return engagement of
"The Life And Times Of A. Einstein" 
TUESDAY "JAZZ AT THE REP!" SERIES
Scott Wilkie and Friends – "JOY: The Christmas Concert"
December 5 at 7:00 pm
Tickets $30
Best-selling contemporary jazz pianist Scott Wilkie gathered his favorite musicians to create the live-in-studio album Joy, featuring his creative arrangements of holiday classics. This year, they bring their Christmas show to CVRep.
The band features Scott Wilkie on piano, Pat Kelley on guitar, Nathan Brown on bass, Monette Marino on percussion, and Jeff Olson on drums.
"THE LIFE AND TIMES OF A. EINSTEIN" 
DECEMBER CABARET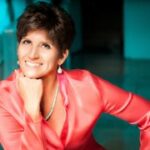 Janene Lovullo with Music Director Christopher Marlowe
"TOO MARVELOUS FOR WORDS – Celebrating Johnny Mercer and Harold Arlen with a Little Bit of Christmas"
Fri. & Sat. December 15 & 16 at 7:00 pm | Sun. December 17 at 2pm
Tickets $30
Janene Lovullo and Christopher Marlowe will be performing the classic hits of Mercer and Arlen … like "Blues In The  Night", "Come Rain or Come Shine", "Anyplace I Hang My Hat is Home",  That old Black Magic", and "One For My Baby (and One More For the Road)".
For tickets to any of the above events, please call the Box Office at 760-296-2966 or purchase online by clicking here.
A GALA FUNDRAISER FOR CVREP
TWISTED BROADWAY
with special honoree Gavin MacLeod!
Wednesday, December 13th at 6pm