Even before we had a theatre, CVRep gained recognition for our Luminary Luncheons. We are thrilled to be continuing these great events in 2020 with Jerry Mathers and Bob Mackie.  CVRep Luminary Luncheons will be held in the Cahuilla Ballroom at Agua Caliente Resort Casino in Rancho Mirage: 32250 Bob Hope Drive.  New time…all luncheons start at 11:30, and will be followed by an Actors Studio-style interview and Q&A.
JERRY MATHERS
January 28th at 11:30 am
"Leave It To Beaver" entered the hearts and homes of America in 1957. The show made Jerry Mathers "The Beave" an icon for more than 60 years!
Radio host, Dan McGrath will be conducting the interview followed by a Q&A with the audience.
Tickets ON SALE HERE  or call the Box Office at 760-296-2966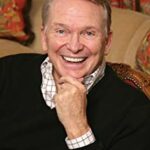 BOB MACKIE
March 19th at 11:30 am
Bob Mackie, is an American fashion designer, best known for his dressing of icons such as Cher, Bette Midler, Diana Ross, Liza Minnelli, Tina Turner, Elton John, and of course Carol Burnett!
Tickets go on sale 2/1/20
Thank you to Lainie Kazan for joining us January 6th for the first Luminary Luncheon of the year. Photo Gallery coming soon.
Click here is you'd like to see who all our past Luminary Guests have been.