15 Oct 2019 - 10:00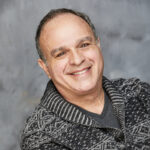 No singing or dancing…only learning & laughing.
Glenn Rosenblum's extensive knowledge of musicals and the history of their development is something he has been cataloguing and critiquing since hearing his first musical album on his parents record player as a child. He developed a series of lectures spanning musical history from 1959 (the year he was born) through 1977. Many of Broadway's greatest hits fell in this time period — making his lectures poignant and educational for all musical lovers.
Class meets Tuesdays 10:00 AM-12:00 PM for 6 weeks
October 15, 22, 29, November 5, 12, 19
Cost: $180
Click here for Glenn Rosenblum's bio and the weekly topics he will be discussing.
For more information, or to sign up for classes, please call the Box Office at
760-296-2966 or click here to enroll online.