Improv has long been considered "theatre of the people" and "the last bastion of counter-culture."   It has been used to write scripts for institutions like Second City and SNL.  But, in recent years, improv has been used to improve communication in the workplace through corporate training and even heralded as an aid to improve brain function among at-risk teens and senior citizens.  In this workshop, it doesn't matter if you are a seasoned professional at improvisational acting or just curious how playing improv games might improve your life.  We will all support each other and make each other look like geniuses as we jump into the barrel and play.  And if we have too much fun, we might just do it again…..and again!
Ages 18 and up.  (14-17 by audition only.)
This one-day workshop takes place on Saturday, Dec. 7 from 1:00-3:00 PM
Cost: $30
Click here to enroll online.
Please call the Box Office 760-296-2966 for more information.
About the Instructor: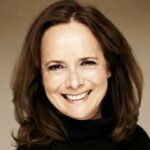 As founder of the improv troupe, Joe and Mustard, and 3rd Sunday Improv at the Palm Canyon Theatre, Jeanette helped develop an improv community in the Palm Springs resort cities area. In 2017, she was named "Most Inspirational" by the Desert Theatre League. She conceived of and carried out the first ever Coachella Valley Improv/Comedy Festival at the Indio Performing Arts Center.  The festival moved to the high desert as the Joshua Tree Improv/Comedy Festival for three years, and now, in its most significant chapter, takes up residence at Coachella Valley Repertory May 29, 30 & 31.  Jeanette has been part of the theatre faculty at the Idyllwild Arts Academy for the last twelve years.