Monologue/Audition Workshop with Jeanette Knight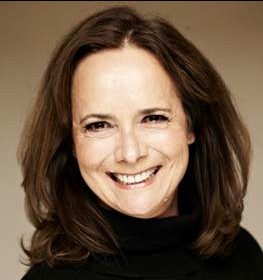 Being alone on stage can be one of the most challenging, terrifying, yet rewarding experiences an actor can have, whether it be in performance or as an audition.  This acting workshop for adults and teens, aged 14 and above, will focus on performing monologues effectively, whether students are preparing them for performance, auditions, or for their own personal development.
The workshop will ensure that you, as an actor, are personally connected to your monologue in a way that delivers the utmost impact to your audience.  After the four sessions, you will have the option to perform your monologue in front of an audience.  Students should arrive with a monologue, at least one minute in length, that is memorized.  Don't miss this opportunity to finely tune your favorite monologue, be it classical, contemporary, drama or comedy.  Space is limited, so register now!
Class meets Wednesday evenings from 5:30-7:30 pm
April 17, 24, May 1, and 8 
Tuition: $150
Click here to enroll online or call the Box Office 760-296-2966
..
Jeanette

Knight

, (Screen Actors Guild, Actors Equity Association) is probably best known for captivating sold out audiences with her powerful monologues as Louise in Always, Patsy Cline, which played to sold out audiences in 2011 and 2013. From 1997-2006, she was the Education Program Director for the McCallum Theatre, becoming a master teaching artist of Aesthetic Education,
while simultaneously serving as the Executive Director for the Beaumont Actors Studio. Some of her favorite roles include Rose in The Woolgatherer at the Tony award winning Victory Gardens Theatre in Chicago and her portrayal of
Fannie Hurst
in a monologue recounting the writer's autobiography. She has been teaching at the Idyllwild Arts Academy since 2006, where she has also directed several productions.  In 2014, as Artistic Coordinator for the Indio Performing Arts Center, she conceived of and carried out the first ever Coachella Valley Improv Festival, which has moved and been re-branded as the Joshua Tree Improv/ Comedy Festival, now approaching its 5th year. The festival fosters new talent and has hosted such notables as Tom Dreesen, Rob Belushi, and the Emmy award-winning writer for "Ellen," Adam Yenser. In 2017, she received the Most Inspirational Award from the Desert Theatre League.