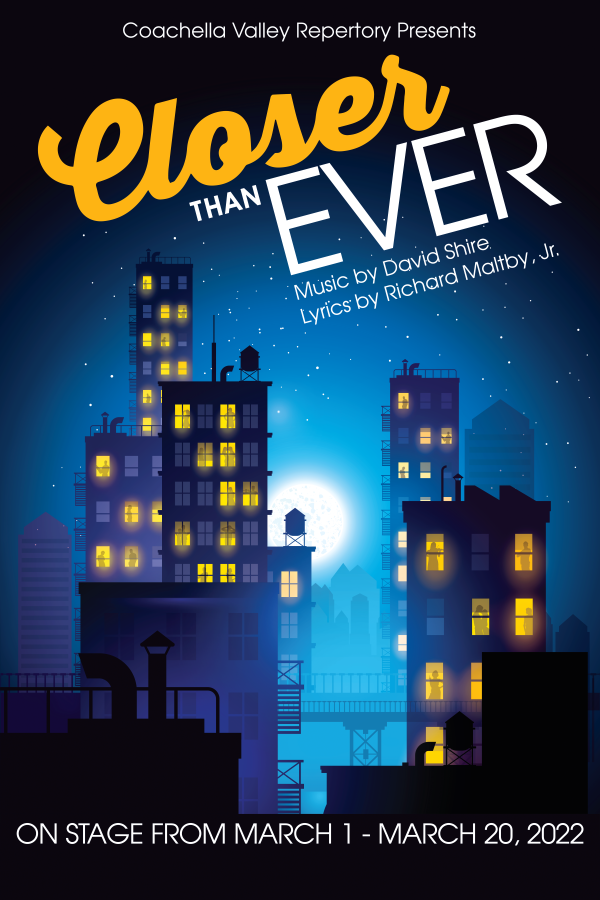 Music by David Shire
Lyrics by Richard Maltby, Jr.
March 1-March 20, 2022
Directed by Ron Celona
Musical Direction by Scott Storr
A look into the private song vault of Richard Maltby, Jr., and David Shire (Big; Starting Here, Starting Now; Baby), the revue, Maltby and Shire's Closer Than Ever, is filled to the brim with the brilliance for which these musical theatre giants are known.
Closer Than Ever is a nonstop exploration of everyday struggles in the "modern world." Topics ranging from unrequited adoration… to aging… to Muzak are tackled with resounding sincerity and precisely placed hilarity. Each song is a unique story told by a new character, taking audiences, not only into the songbook of Mr. Maltby and Mr. Shire, but into the minds of the individuals facing these completely relatable challenges.