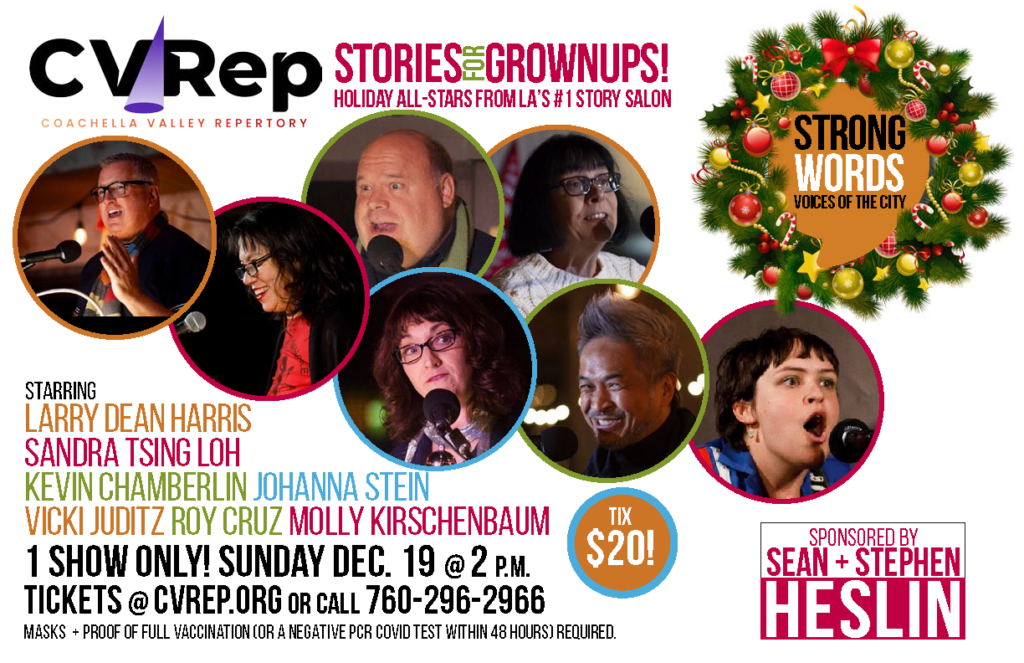 Strong Words – Stories For Grownups
"Now it feels like the holidays!" says every audience member after a Strong Words holiday performance. The hot LA story salon makes a triumphant return to CVRep with an all-star cast of storytellers in this special "best of" celebration of laughter, good cheer and delicious holiday mayhem.
This one show only will showcase on Sunday, December 19, 2021 at 2:00 PM. Purchase your tickets by calling the box-office at (760)-296-2966 ext. 115.
Starring Larry Dean Harris, Sandra Tsing Loh, Kevin Chamberlain, Johanna Stein, Vicki Juditz, Roy Cruz & Molly Kirschenbaum
Tickets – $20
Masks and Proof of Full Vaccination (or Negative PCR COVID Test Within 48 hours) Required.