BAKERSFIELD MIST by Stephen Sachs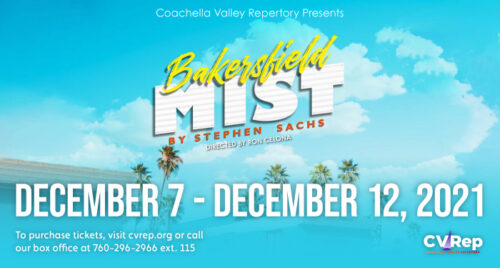 Directed by Ron Celona
IMPORTANT NOTICE
The last week of Bakersfield Mist has been postponed to Tuesday, December 7, 2021 through Sunday, December 12, 2021
Maude, an unemployed bartender living in a trailer park, has bought a painting for a few bucks from a thrift store. Despite almost trashing it, she's now convinced it's a lost masterpiece by Jackson Pollock worth millions. But when world-class art expert Lionel Percy flies over from New York and arrives at her trailer home in Bakersfield to authenticate the painting, he has no idea what he is about to discover. Inspired by true events, this hilarious and thought-provoking new comedy-drama asks vital questions about what makes art and people truly authentic.
About the cast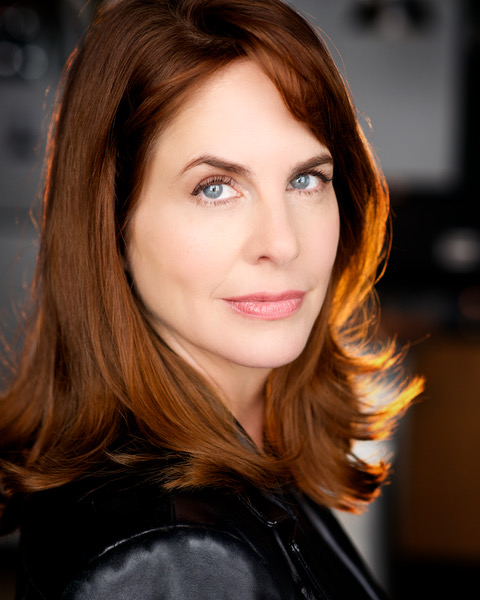 A veteran of stage and screen, Stephanie has performed in theatres across the country as well as appeared onscreen in over one hundred films and TV programs. Prior to moving to the west coast, Stephanie had been seen at such venues as Arena Stage, The Cleveland Playhouse, Pittsburgh Public, Cincinnati Playhouse, Pennsylvania Centre Stage and numerous Shakespeare festivals. With NY's ACTING COMPANY, she toured the US in ROMEO AND JULIET and TWO GENTLEMEN OF VERONA – the latter which attracted a suitor named Arthur Hanket who later became her spouse. Some of her favorite roles include Beatrice in MUCH ADO (LA Shakes), Lily Garland in TWENTIETH CENTURY (Sierra Madre Playhouse) and Elvira in BLITHE SPIRIT (Utah Shakespearean Festival.) In LA, Stephanie has enjoyed treading the boards at such places as The Road Theatre, The Whitefire Theatre, The Celebration Theatre, The Open Fist, Moving Arts, The Actor's Gang, La Mirada and more. Her work in the city of Angels has garnered her multiple Scenies, an LA Weekly Award and an Ovation nomination.
Some of Stephanie's onscreen recurring roles include jaunts on RAY DONOVAN, THE FOSTERS, TRUE BLOOD, WEEDS, FREAKS AND GEEKS, THE YOUNG AND THE RESTLESS, 24, and more. Among her feature films are THE LITTLE THINGS with Denzel Washington, FEARLESS with Jeff Bridges, THE RING with Naomi Watts, and numerous indies — including RAG DOLL on Prime which garnered her several Best Supporting Actress awards. She can be seen in the upcoming Netflix series MONSTER, NCIS:LA on CBS this season, as well as the new Prime TV series A LEAGUE OF THEIR OWN. Stephanie is thrilled to be in her 9th production with her husband, as well as her debut at CVREP!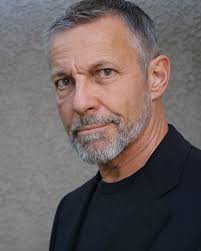 Was last seen at CVRep in Edward Albee's The Goat, and more recently at North Coast Rep in Solana Beach as George in Moon Over Buffalo. In recent years, Arthur performed in Two Gentlemen of Verona (San Diego Old Globe); Klub (Actors' Gang – LA Weekly Award 2008); Present Laughter (Theatre Group Santa Barbara – Independent Award 2013 Best Actor), and Wait Until Dark (Great Lakes Th.). This will be the eighth time he and wife, Stephane Erb, have performed on stage together. Other productions include Blithe Spirit, MacBeth (Utah Shakespeare), Loves and Hours (PA Center Stage), Stage Door (Open Fist L.A.), Twentieth Century (Sierra Madre Playhouse), Light Up the Sky (Theater 40), and Bellflower Sessions (Whitefire Theater).
An MFA graduate of FSU's Asolo Conservatory, he has performed with: NY Public Theater, NY Theater Workshop, Hudson Guild, Playwrights Horizon, LA Ahmanson, La Jolla Playhouse, Guthrie Theater, Hartford Stage, Houston Alley, Philadelphia Drama Guild, Milwaukee Rep, Missouri Rep, St. Louis Rep, and the California, Utah, Idaho and Alabama Shakespeare Festivals. He loved touring nationally in Some Like It Hot – The Musical (with Tony Curtis) playing Tony's film role Joe/Josephine/Junior as well as creating roles in the New York premiers of works by Tony Kushner and Eric Overmyer. As an acting teacher, he has been at AMDA's Los Angeles campus for more than seven years now. He is quite mad for the Virgos in his life, Stephanie and Eli
Buy Tickets
Donate Now
"Not to be missed! [BAKERSFIELD MIST] tackles large creative questions with well-timed zingers."
—Vanity Fair.

"Thoroughly entertaining…Put a smile on my face and kept my brain buzzing for a good while afterward."
—The Times (London).

"Sachs' short, clever play is a battle of wits."
—The New York Times.

"It's exhilarating in the extreme when a play strikes rich on every conceivable level. A wry two-hander that handles highbrow artistic issues while zinging in plenty of uproarious one-liners. A perfect marriage of emotion and ideas that is rare indeed."
—Los Angeles Times.