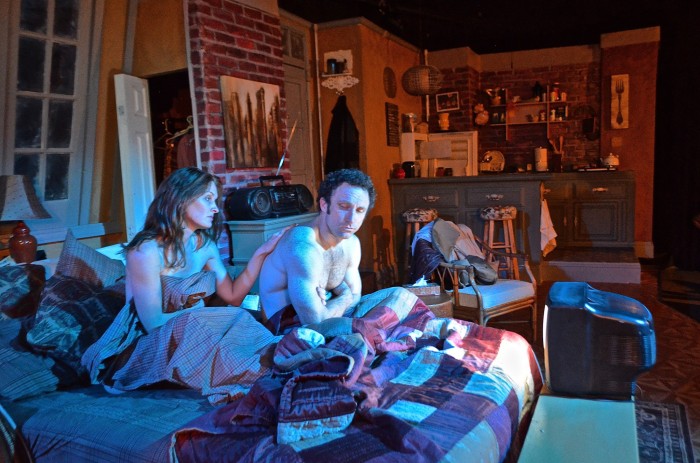 FRANKIE AND JOHNNY IN THE CLAIR DE LUNE
Written by Terrence McNally
(March 19-April 6, 2014)
A middle-aged man and woman are in the midst of a first date when the magic of the moonlight and music on the radio takes over their emotions and allows them to open other and brings them to a touching, sometimes hilarious interplay, and promise of a relationship beyond a "one-night stand."
Actors:
Joel Bryant (Johnny) and Stephanie Dawn Greene (Frankie)
Chemistry in Spades: CVRep's 'Frankie and Johnny' is Funny, Moving, and Simply Fabulous.
"Founder and artistic director Ron Celona has hit another one out of the park. Stephanie Dawn Greene (Frankie) and Joel Bryant (Johnny) are simply tremendous. In a two-character romantic comedy, chemistry is vital, and Green and Bryant have it in spades."
-Bonnie Gilgallon, CV Independent
A Wonderful Evening of Entertainment for Adults
"The on-stage chemistry between Bryant and Greene is literally palpable, and their performances are richly nuanced. There is not a wasted moment in this play. McNally is a master craftsman, and Celona's direction is equal to the material."
-Jack Lyons, Desert Local News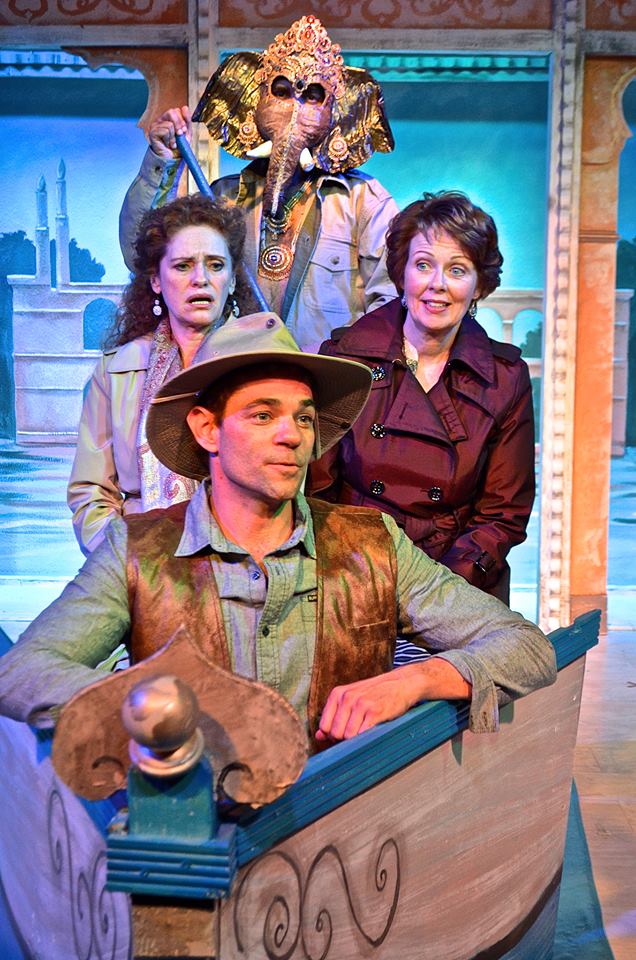 A PERFECT GANESH
Written by Terrence McNally
(January 22-February 9, 2014)
The pilgrimage tradition is turned on its head when two middle-aged lady friends throw themselves into a rousing tour of India. Actors: Kathleen M. Darcy (Katherine), Sharon Sharth (Margaret), Mueen Jahan (Ganesha) and Sean Galuszka (Man).
CVRep's Production of 'A Perfect Ganesh' Would Do Terrence McNally Proud "Once again, Terrence McNally sets out to surprise us, to make us remember, to think. That is the real reason for the play. And, as always, he succeeds, as does CVRep." -Valerie-Jean (V.J.) Hume, CV Independent
And of course, it is the production's director who will ultimately carry the prize or the badge of shame. This one is prize worthy. Ron Celona's direction is masterfully nuanced. The production is all at once comic and dramatic, provocative and touchingly heartfelt. Under Mr. Celona skillful hands, he opens McNally script as a masterful illumination of the human condition, both a reflection of our weakened nature and our powerful spirit. -Armin Callo, InFlux Magazine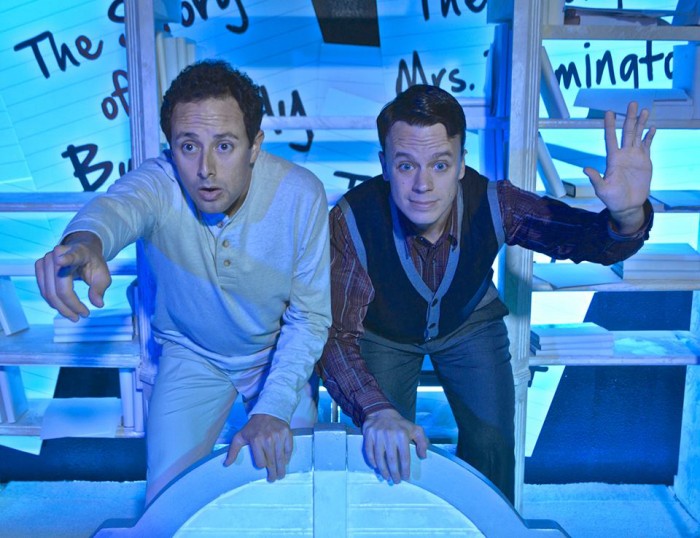 THE STORY OF MY LIFE
Music & Lyrics by Neil Bartram, Book by Brian Hill
(December 4-22, 2013)
A funny and deeply moving musical about lifelong best friends Alvin and Thomas. As time tests the bonds of their relationship, best-selling author Thomas calls on the only resource he has…his own stories of Alvin…to figure out where things went wrong.
Actors: Chris Daniel (Alvin Kelby) and Craig McEldowney (Thomas Weaver)
Musicians: Scott Storr (Musical Director, piano), Tiffany Christensen (cello) and James Nation (percussion)
The Story of My Life gives Director Ron Celona another remarkable drama with refreshing moments of levity…" Bruce Fessier, The Desert Sun
This is the first musical to be produced by CVRep. Artistic Director Celona, sort of stuck his neck out a little bit by selecting a musical as the second production to produce in its 2013-2014 season. This small, thoughtful, and compelling show about love, friendship and life, convincingly validates his selection." –Jack Lyons, Desert Local News

MASTER CLASS
by Terrence McNally
(October 23-November 10, 2013)
Imagine being a part of a master class taught by opera star Maria Callas.
Actors: Marina Re (Maria Callas), Nora Graham (Sharon – 2nd Soprano), Kara Masek (Sophie – 1st Soprano), Manny Albert Rios (Anthony – Tenor), Steven Smith (Manny – Accompanist), Michael Frank (Stagehand)
CVRep Theatre Receives A+ For 'Master Class' Production "Playwright Terrence McNally brilliantly recreates one of those sessions [of Maria Callas' Master Voice Class] and turns 'Master Class' into a fascinating, riveting, and engrossing evening of dramatic theatre. One of the main reasons 'Master Class' is so entertaining is the absolutely incredible performance of its star Marina Re. Or should I say the late Maria Callas resurrected and transported to the stage of CVRep for this engagement. The lady literally inhabits the persona and psyche of the late great Callas." Jack Lyons, Desert Local News
"I have never seen a better cast in a Repertory Company and Marina Re is Magical." –Kaye Ballard