August 2020 instructors:
Recently nominated as Best Jazz Vocalist in the 2018 Coachella Valley Music Awards, Francesca Amari is an award-winning, versatile singer who has performed at top-rated cabaret clubs from New York to Hollywood, including Birdland Jazz Club, the Metropolitan Room and the 92nd Street Y in NYC and The Gardenia, Catalina Jazz Club, The Mbar, Rockwell Table and the E Spot in Hollywood; & Martinis Above Fourth in San Diego and The Purple Room in Palm Springs; earning rave reviews for her entertaining cabaret shows. She's toured the country with her critically-acclaimed Gilda Radner tribute since 2011; locally, performs weekly at the COPA Nightclub with The Mod Squad Variety Show. She appears regularly at such top Coachella Valley spots as Melvyn's, PS Underground and Woody's. Francesca also directs audiobooks and has been teaching and directing children's theatre for 30 years.
Creative Drama for Kids: Ages 8-14
Susan Benkin has had a 25 year long performing career in almost every possible genre of music, beginning with a rock band as a teenager and moving on to a stage career with over 1,000 performances of operas, operettas and musicals. In addition to her American debut at Cincinnati Opera and her debut at the Bavarian State Opera in Munich, Germany, Susan was also first cast Jenny-any-Dots in the Hamburg, Germany production of CATS, and participated in several world premieres of modern operas. She has taught voice privately in Europe and the US, and was on the voice faculty at AMDA LA for 7 years and has a BM, BME, MM, and Opera Diploma. Susan currently has a diverse teaching week here in the Coachella valley, working with several programs at Rancho Mirage HS coaching classical and musical theater singers, as well as working with AMP as a vocal/performance coach for rock bands.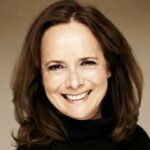 As founder of the improv troupe, Joe and Mustard, and 3rd Sunday Improv at the Palm Canyon Theatre,  Jeanette Knight helped develop an improv community in the Palm Springs resort cities area. In 2017, she was named "Most Inspirational" by the Desert Theatre League. She conceived of and carried out the first ever Coachella Valley Improv/Comedy Festival at the Indio Performing Arts Center.  The festival moved to the high desert as the Joshua Tree Improv/Comedy Festival for three years, and now, in its most significant chapter, takes up residence at Coachella Valley Repertory May 29, 30 & 31.  Jeanette has been part of the theatre faculty at the Idyllwild Arts Academy for the last twelve years.
About the instructors:
Doing stand up comedy for years, Steve Bluestein has finally come into his own as a playwright and author. The founding member of the Groundlings has had a varied and broad career. His first stage effort, the play, "Rest, In Pieces" has had two major productions the latest being at the Delaware Theater Company. His next play by "GARY'S GOLD", was produced in Boston along with his third play "WHY WENDY". Steve's most recent projects are "I CAN'T LEAVE MY BUDDIES BEHIND" and "LOVE WILL KEEP US TOGETHER". These full-length feature film scripts add to the body of work of this prolific writer/comedian. Steve has just published his first book; "MEMOIR OF A NOBODY". His second book: "TAKE MY PROSTATE…. PLEASE!" publish by the spring of 2020.
Judith Chapman began her acting career at the age of 14, working in commercials and "Spaghetti Westerns" while living in Spain.  After graduating from Stephens College with a degree in theatre, Chapman headed to New York, where she began working in commercials and theatre.  She also joined the prestigious Actors' Studio, and landed the role of Natalie Hughes on the daytime drama As the World Turns.  She went on to enjoy a long career in the world of daytime drama appearing on Ryan's Hope, General Hospital, Days Of Our Lives, and Young And The Restless. She also appeared in many prime time drama series and in several feature films, including 28 Days, The Sweetest Thing, and Scorpio One.  After teaching several semesters at College of the Desert, Chapman returned to acting with a new passion, as well as a desire to direct.  She mounted the play The Belle of Amherst, based on the life of Emily Dickinson, and played Vivien Leigh in the West Coast Premiere of Orson's Shadow at the Old Globe.  In August, 2011, Chapman began a national tour portraying Vivien Leigh in the Los Angeles premiere of Rick Foster's critically acclaimed one-woman play, VIVIEN, for which she garnered rave reviews.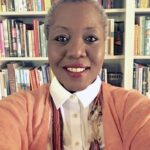 Nana-Ama Danquah, a native of Ghana, is an author, editor, journalist, speechwriter, ghostwriter, speaker, teacher, and actress. She has published a critically-acclaimed memoir and edited several anthologies. She was a frequent NPR contributor and a freelancer at the Washington Post, Los Angeles Times, Wall Street Journal, and other major publications. Ms. Danquah has written four United Nations General Assembly addresses, as well as speeches for other high-level political conferences. She has taught in writing programs around the world.  Ms. Danquah earned an MFA in Creative Writing and Literature from Bennington College in Bennington, VT.  She lives in the Coachella Valley.
Douglas Graham has performed in the Broadway and National Touring Companies of Bob Fosse's Dancin', A Chorus Line, Cats (as the Rum Tum Tugger), Andrew Lloyd Weber's Phantom of the Opera, and Chicago with Chita Rivera. Locally you may have seen him in Ballroom, Light In the Piazza, or Sweeney Todd. As a choreographer, he has worked at Disney World, staged convention shows and special events, and teaches his Master Classes in the theatre dance, He recently choreographed the "Tribute to the Follies" at the McCallum Theatre in Palm Desert, CA and won a "Desert Star Award" for best choreography in a musical revue for Cabaret Theatre West. He teaches voice at his home studio, created his highly successful Vocal Boot Camp and is proud (for the sixth year) to be on the faculty of David Green's Musical Theatre University where he teaches voice and dance. Proud member of Actors Equity since 1979!  douggraham.biz
Chris Griffin teaches English Literature at Palm Valley School in Rancho Mirage. For most of his adult life he worked in film and TV production in New York and LA. He produced several movies for television, as well as three seasons of the TV series Nip/Tuck. He is a proud member of the Directors Guild of America.
Originally from Alabama, Will Harrell was lucky enough to have grown up in Montgomery, home to the Alabama Shakespeare Festival where he spent many days in the audience, on stage, and even backstage as a teen, before studying Theatre Arts at the University of Alabama. Will started his professional career with the Birmingham Children's Theatre, one of the largest in the nation. He has traveled all over the U.S. and Canada working as an actor, director, composer, and playwright and has been seen on stage in the national tours of Oliver!  and  Spamalot.   He has done many productions with the Shakespeare Theater of Maine, The Theater at Monmouth. Will lived and worked for 10 years in Philadelphia where he was lucky enough to work in multiple productions with the Walnut Street Theater and the Wilma Theater. He is a proud Member of AEA, the stage actors Union.
Denis McCourt is Director of CVRep Conservatory & Outreach Programming. A proud member of both the Actors Equity Association (AEA) and Screen Actors Guild (SAG/AFTRA) unions,  Denis holds a both a Bachelor of Arts Degree in Theatre and a Master of Fine Arts Degree in Acting. He became the co-Artistic Director of the Long Beach Shakespeare Company and worked with that theatre company for three years. He then created the Public Theatre of Southern California and became the Associate Chair of the Acting Department at the Los Angeles Campus of the New York Film Academy in North Hollywood. He served there for 9 years. During that tenure Denis loved sharing his love of the craft of acting and the development of the skills needed for both film and live performance to thousands of students from every corner of the world. In 2018, he moved full time to the beautiful Coachella Valley where he is in residency as a Teaching Artist for the McCallum Theatre, has worked with the Acting Department at Idyllwild Arts Academy, has been added as an Adjunct Faculty member at the College of the Desert and, most recently, has been named as the Director for CVRep Conservatory & Outreach Programming.  Denis is also enjoying the Artist's life as an independent Theatre Director, Actor, Writer & Teaching Artist in the Valley and around the world. Denis will be teaching workshops in the south of France in April 2020.
Kevin McMahon has been a professional actor for over 30 years.  Major credits include roles in Steve Martin's Bright Star, the Tony Award wining City of Angels, the musical phenomenon Wicked and has been featured at some of the country's most prestigious regional theatres. Kevin is a graduate of the Boston Conservatory, a teaching artist with the Music Center of Los Angeles Education Division and in addition to teaching here at the CVRep Conservatory, has taught master classes throughout the U.S.
Ted Michaels has been an improv teacher since 2000, mostly at LA's Groundlings Theater where he also directs their main company shows. As an improviser, Ted performed with Eddie Izzard in his One Word Improv, and is a founder of the Crazy Uncle Joe Show, long form improv seen at the Groundlings every Wednesday night since 2001.  As an actor, he's starred in shows like The Comeback, CSI, According to Jim, Mad TV, and as Floyd in the acclaimed web series The Guild. He's written for Mike Tyson Mysteries on Adult Swim and Bucket & Skinner's Epic Adventures on Nickelodeon.
Georgeana Mimms has been a senior executive in the entertainment business for over 25 years working with James Cameron, Ron Howard, Kathryn Bigelow and others. Working screenwriter and published author. "Georgeana is a natural story teller. Her acute observation of life makes her mind sizzle with amazing stories about incredible characters, packed dialogue that is so dry, so apposite and so witty it makes you want to cry with laughter, and emotional insight that makes you gasp. She embraces the craft of performance writing and it shows" – Peter Dunne, Author/Producer – Electric Media
Teri Ralston is a Broadway veteran (original casts of Company, A Little Night Music, Baker's Wife, and had a close association with Sondheim and his work, performing in or directing eight of his shows. She has worked closely with Broadway composers, Stephen Schwartz (Wicked, Godspell) Cy Coleman (Sweet Charity, City of Angels, Tom Jones) and Harvey Schmidt (Fantasticks). She is on six original cast recordings, various other recordings and her solo CD, "I've Got to Get Back to New York". She has also directed productions extensively in Los Angeles, and has performed in Cabarets around the country. She teaches at AMDA in New York City and when in Palm Springs at MTU. She has taught at several performing arts high schools, many seminars around the country, and teaches voice privately.
Gilmore Rizzo is a theatre workshop professor for 30 years. Teaching to actors from age 5 to age 87. He was the 2017 -2018 TEACHER OF THE YEAR for theatrical Arts in the Tools4Tomorrow program here in the Coachella Valley. He is an award winning musical theatre and cabaret performer. Two time Best Male Cabaret Artist Broadway World Award Nominee. On television Gilmore was seen as Tony for 8 1/2 years recurring on the EMMY Award winning series Murphy Brown. Guest appearances on Roseanne, Matlock, Step By Step, Ellen, The Finelli Boys, Murder She Wrote, Living In Captivity. Also a freelance television producer for HGTV, A&E, SOAPnet, E!, The Discovery Channel, and Bravo. On stage he was seen playing James Skimmer in Walt Disney's El Capitan Theater original production of PAZZAZZ!, co-starring JoAnne Worley & Adam Wylie, and has toured the west coast with his own cabaret shows "That's Amore! An American Italian Songbook" and The BubbleGum's Anonymous hit "Chew On This!".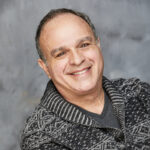 A busy lecturer, stage performer, celebrity talent broker and bona fide obsessed  "theatre-phile,"  Glenn Rosenblum holds a Bachelor Arts degree in theatre from The School of Theatre, Film and Television at UCLA, and has attended USC and Hofstra University.  His recent Broadway Musical lectures and one man cabaret show, "Glenn Rosenblum is the Musical Man"  have been presented for the past several years all around the globe on the prestigious cruise line, Crystal Cruises, as well as the Rockwell-Table and Stage in Los Angeles to rave reviews. Most recently, he was seen right here on the CVRep stage in CHESS ('Walter'). He has been seen regionally on stage in musicals including Cabaret ('Emcee'), Guys and Dolls ('Nathan Detroit'), Man of La Mancha ('Barber') and Little Shop of Horrors ('Seymour'). He is also a member of Los Angeles' Musical Theatre Guild which is comprised of the finest musical theatre artists in the Los Angeles area, producing staged concert readings (book in hand) of Broadway's forgotten gems and undiscovered treasures including, Mame, Zorba and Promises, Promises.
Howard Shangraw is an award-winning actor and director, his professional acting career includes productions off-Broadway, summer stock, feature films, episodic television, daytime soap operas and regional theatre productions for South Coast Repertory Theatre, the Mark Taper Forum, Laguna Playhouse, Grove Shakespeare Festival, and various equity waiver theatres in the Los Angeles area. Howard's extensive directing resume includes productions of classical and contemporary repertoire and musicals for professional and community theatres, colleges and high schools. He has directed shows for Idyllwild Arts Academy, where he chaired the theatre department from 2004 to 2014, and at the Orange County Performing Arts Center, Matrix Theatre, South Coast Repertory, Stella Adler Theatre, the American Academy of Dramatic Arts and Hi-Desert Cultural Center, where he also served as artistic director. Also a playwright and composer, his original musical, The People Versus B. B. Wolfe, was produced by South Coast Repertory and toured Orange County. As an acting teacher, he has taught Acting, Scene Study, One-Person Show, Stage Movement and Techniques for the American Academy of Dramatic Arts, South Coast Repertory Theatre's adult and youth Conservatory programs, Hi-Desert Cultural Center, and Idyllwild Arts Academy.
Leslie Tinnaro has performed on Broadway and in several theatre companies across the United States. She is also a Cabaret performer and enjoys sharing her vocal technique and love for singing by teaching private voice lesson at her home studio. Leslie teaches voice with Musical Theatre University at Rancho Mirage High School.