Mask Up … Curtain Up!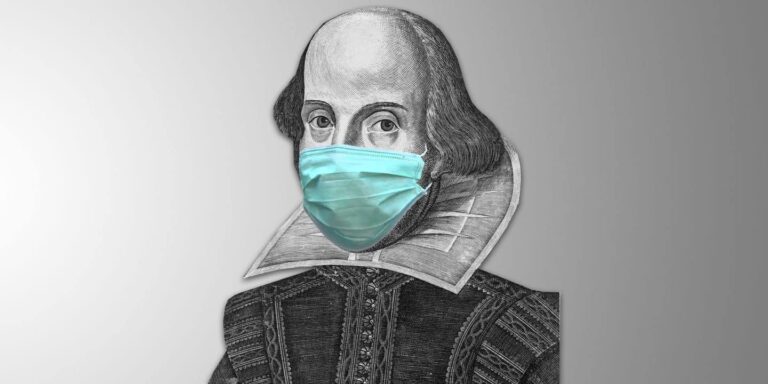 "To Mask or Not to Mask"
-at CVRep, the answer is still "to mask". Here is why…

(Updated November 15, 2022)
We have received a lot of questions lately regarding our current mask policy, and wanted to explain in further detail the reasons behind our policy.
Our masking requirement is currently a necessity due to the Actor's Equity Association (AEA) agreements with regional theatres.  As you may be aware, all Equity theatres in the desert (including the McCallum) have a mask policy due to these AEA restrictions.  The only exceptions to this rule are Broadway League theatre (i.e., Broadway, LA, Chicago production contracts) in NYC and LA.  For us, this feels very much like a double standard, and is something that has brought many of the small regional theatre together to fight for change with the actors' union. 
The issue is that smaller theatres do not have the financial means to hire multiple understudies (as Broadway League budgets allow), and if one of the acting company – or staff or crew member who have regular contact with the acting company – contracts COVID we are forced to shut down the entire production.  We only run our performances for two weeks, so this is a large risk for the acting company, and we do all that we can to keep them COVID free.  Thus, the reason a mask policy is still in place for many theatres across the country.  It is to protect the run of the production and not necessarily something we want to have to impose on our audience. 
In order to protect our cast and crew from illness and to ensure we are able to perform our 2022-2023 season with no cancellations –  until further notice – CVRep has dropped the proof-of-vaccination requirement and requires masks be worn at all times within the Playhouse for regularly scheduled performances. Patrons arriving without appropriate face coverings will be provided a disposable face mask.
We are also aware of our patrons who have concerns of us lifting our mask policy. Please know that CVRep is committed to offering a safe and comfortable environment for all our patrons as well. As soon as we are in a position – and make decisions to – change our current policy, we will update all of our ticket-holders in advance.
If you do not wish to comply with our policies, CVRep will always grant the choice of placing the value of your tickets on account for future use, donating the value of your tickets, or requesting a refund.
We hope you will continue to join us and support what we are trying to offer our community.  Thank you for your understanding with this and we look forward to seeing you at the Playhouse in the near future.