New ONCE Dates Added!
Due to popular demand, we have added an additional 7 performances of Once. This new schedule includes a new Wednesday matinee performance. The schedule is as follows: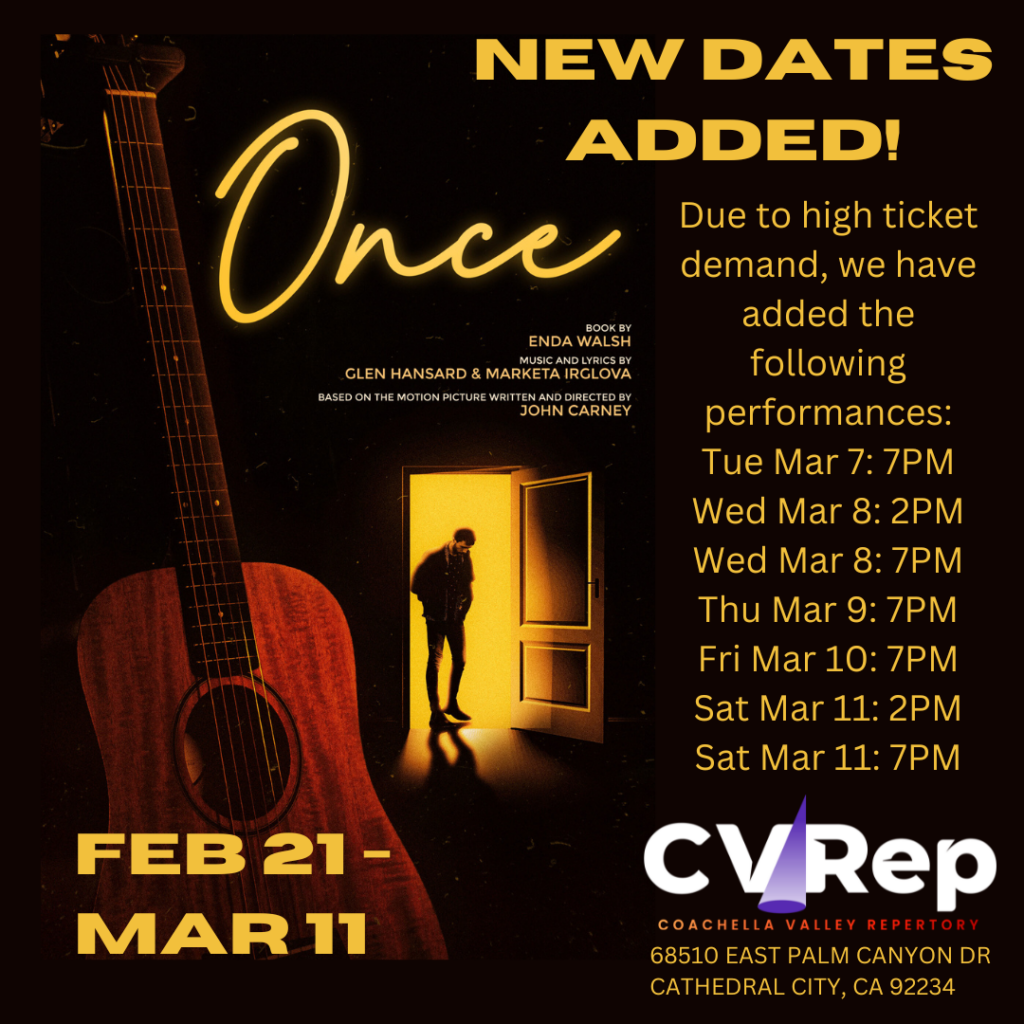 Once is a love story reminding us of how the language of music is universal. Winner of eight Tony Awards, including Best Musical,  Don't miss this beautiful retelling of love, music, and the courage to carry on.  For more information please visit our Once production page.
Tue Feb 21: 7PM
Wed Feb 22: 7PM
Thu Feb 23: 7PM – OPENING NIGHT
Fri Feb 24: 7PM
Sat Feb 25: 2PM Matinee
Sat Feb 25: 7PM
Sun Feb 26: 2PM Matinee
Tue Feb 28: 7PM
Wed Mar 1: 7PM
Thu Mar 2: 7PM – Talkback Thursday
Fri Mar 3: 7PM
Sat Mar 4: 2PM Matinee
Sat Mar 4: 7PM
Sun Mar 5: 2PM Matinee
Tue Mar 7: 7PM
Wed Mar 8: 2PM Matinee
Wed Mar 8: 7PM
Thu Mar 9: 7PM
Fri Mar 10: 7PM
Sat Mar 11: 2PM Matinee
Sat Mar 11: 7PM – CLOSING NIGHT