CVREP'S SUMMER CABARET SERIES RETURNS
This summer, CVRep brings you a variety of talent to keep you entertained: from Tony Award nominee Christiane Noll to famed flamenco dancer Miguel Bernal to Broadway performer Alan H. Green to internationally acclaimed tenor Maximo Marcuso, and many more! Tickets are just $45 (+fees).
Past Events
MAY
4: Melissa Errico – SOLD OUT!!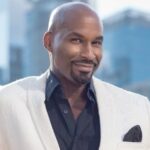 "Powerful voice," "dynamic stage presence" and "incredible versatility" are all phrases used to describe this charismatic Broadway veteran. Green has appeared in hit shows such as Charlie and The Chocolate Factory, School of Rock, Sister Act and Play On! Off-Broadway credits include Broadway Bounty Hunter and Happiness at Lincoln Center. He has been featured in regional theatre productions across the county. Green received a prestigious Berkie Award for Outstanding Lead Actor in a Musical and BroadwayWorld's Best Performer. In addition to his stage and television work, Green has performed at the White House, Radio City Music Hall, and the Mount of Olives in Jerusalem.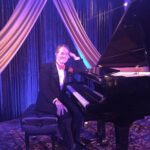 Returning to Coachella Valley Repertory with An Evening with Steve Ross, the "Crown Prince of New York Cabaret" (NY Times) will perform classics by music titans George Gershwin, Cole Porter, Irving Berlin, Stephen Sondheim and Noel Coward. A magician of the keyboard, Ross is as debonair as Fred Astaire, with the wit and sophistication of Coward and Porter. Acclaimed in London and adored in NYC, Ross proves that glamorous evenings still happen. The London Times hailed his show as "the smoothest cabaret act in the world." Above all, all else, Steve Ross is just plain fun.
JUNE
8: Alix Korey and Teri Ralston: OUR BROADWAY: A MEMOIR IN SONG
Broadway luminaries ALIX KOREY and TERI RALSTON have performed in more than 15 Broadway shows between them and have worked with some of the greatest composers of all time, including Stephen Sondheim, Stephen Schwartz and Cy Coleman. During ALIX KOREY & TERI RALSTON: OUR BROADWAY, A MEMOIR IN SONG, this dynamic entertainment duo will share treasured stories and experiences as they sing iconic songs from their illustrious careers.  
Alix Korey is a veteran of eight Broadway shows, the last being All Shook Up. Others include costarring roles in Chicago, Neil Simon's 45 Seconds From Broadway, Triumph Of Love, Ain't Broadway Grand and Pirates Of Penzance. Off- Broadway, she originated roles in The Wild Party (Drama Desk nomination), No Way To Treat A Lady (Outer Critics Circle nomination) and Suburb (Dramaleague award), among many others. She has appeared in numerous films and prime time TV shows, and has released two award-winning solo CDs.
Teri Ralston has been a prominent figure in the musical theatre world since her debut as young Luisa in The Fantasticks. She has worked with many of the great songwriters of our time, including Stephen Sondheim, Stephen Schwartz and Cy Coleman. Schwartz created the role of Denise in Baker's Wife for her. She was the leading lady in Coleman's Home Again, Home Again, Jenny in the original cast of Company, and originated the role of Mrs. Nordstrom in A Little Night Music. Ralston has performed in cabaret venues around the world, and was the soloist with Michael Feinstein and the LA Philharmonic at the Hollywood Bowl and the New Mexico Symphony.  Ralston can be heard on seven original cast albums, three CDs from London engagements and a solo CD.
15: Broadway Showstoppers: The Musicals of 1959 – Glenn Rosenblum with Jackie Joseph and Alix Korey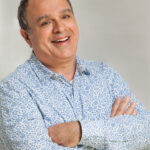 Glenn Rosenblum is joined by Jackie Joseph and Alix Korey for this wonderful evening. Rosenblum uses the stage to share music and his vast knowledge of musical theatre to tell his own story through song and fun anecdotes. He's been called a cross between Nathan Lane and Ethel Merman. Celebrating the music from Peter Pan, On a Clear Day You Can See Forever, Funny Girl,  Zorba, The Roar of the Greasepaint, The Smell of the Crowd  and more! BroadwayWorld.com called him the "New Prince of Los Angeles cabaret"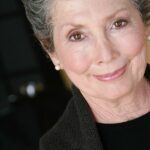 Actress and writer Jackie Joseph portrayed Audrey Fulquard in the original version of The Little Shop of Horrors, as well as Charlene Hensley in Hogan's Heroes, Sheila Futterman in Gremlins and Gremlins 2: The New Batch, Mrs. Kirkland in Police Academy 2: Their First Assignment and Police Academy 4: Citizens on Patrol, and was the voice of Melody in the animated series, Josie and the Pussycats. Her career, especially in television and film, began as a featured performer and singer in the Billy Barnes Revue of 1958. Among her many film credits, Joseph played the love interest of Willie (played by Bob Denver) in the film  Who's Minding the Mint?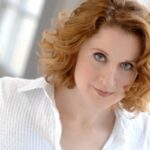 Broadway star and concert artist Christiane Noll has been nominated for Tony and Drama Desk awards and received the Helen Hayes Award for Mother in the revival of Ragtime. She starred in the first National Tour of Dear Evan Hansen, later taking over the role of Cynthia Murphy on Broadway. Noll made her Broadway debut as Emma in Jekyll & Hyde, receiving a FANY award and garnered a second Drama Desk nomination for Chaplin on Broadway. She was Sister Margaretta in NBC's The Sound of Music Live with Carrie Underwood. She also appeared on Broadway in Elf and It Ain't Nothin' But The Blues, and toured in Urinetown, The Mambo Kings, Grease!, Miss Saigon and City of Angeles.
*Sip & Social event. We will open the lobby earlier than usual (5:30) on these evenings for light pre-show snacks and mingling.
JULY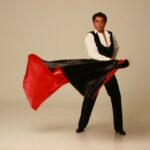 Bernal is passionate about preserving and performing the glorious and authentic tradition of dance in Spain. In their magnificent classic flamenco costumes and dancing to the raw flamenco music, Bernal's company performs this revered art with heat, passion, and seduction. Bernal started his professional dance career as a child, performing for many Latin and Hollywood celebrities. He studied classical and flamenco dance with renowned artists in Spain, Mexico City and Los Angeles. In the US he was a featured performer of the Jose Greco and Nana Lorca Dance Company. Bernal's performances are otherworldly. "Who could not be entranced by the passionate dancing of Miguel Bernal?" – LA Weekly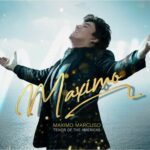 Internationally acclaimed tenor Maximo Marcuso thrills audiences with his beautiful and diverse repertoire of operatic arias, classical crossovers, Broadway standards and contemporary favorites. His recent engagements include European venues in Berlin, Frankfurt and Rome, as well as in New York, Boston, Chicago, Atlantic City, Los Angeles and Las Vegas. He has performed with the Los Angeles Philharmonic Ensemble, Santa Monica and Nevada symphonies, Pasadena Symphony and Pops Orchestra, the Golden State Pops Orchestra Hollywood Ensemble Opera and, for several years, the Crystal Cathedral Hour of Power Philharmonic. To learn more about Maximo Marcuso, visit his website:  Maximo Marcuso.com.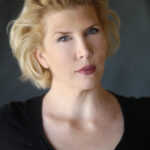 In this exclusive one-night event, Broadway performer and Billboard Award-winning EMI recording artist Christia Mantzke sings some of her favorite songs from productions over her past thirty years as an entertainer. She will share vocal snapshots of her theatrical career, along with stories from the road. With songs like "Proud Mary," "I Get a Kick Out of You," and "I Don't Know How to Love Him," the audience will be taping their feet, singing, laughing, and, perhaps, shedding a few tears as they join her along this musical walk down memory lane. Critics have raved, Mantzke can "sing notes that have yet to be invented," and hailed her as "a sheer pleasure to watch." 
AUGUST
3: Broadway Showstoppers Broadway PRIDE! – Glenn Rosenblum and Friends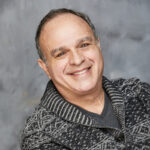 GLENN ROSENBLUM returns with his second and entirely new Broadway Showstoppers for CVRep's 2023 Summer Cabaret Series. Broadway World dubbed him "The New Prince of Cabaret" for his show Glenn Rosenblum is The Musical Man at Rockwell Table and Stage-LA. His extensive New York credits include Off-Broadway: Lucky Lucy with Blythe Danner, Rise of David Levinsky. In the Los Angeles area, The Pajama Game, Promises, Promises, Sugar, Mame, Zorba, Minnie's Boys and most recently Grey Gardens, all with Musical Theatre Guild at the Alex Theatre, and Man of La Mancha with Ken Howard/Marilyn McCoo at the Pasadena Civic. Regional productions include Guys and Dolls, Cabaret and Little Shop of Horrors. Rosenblum has been seen on television in "Bones." "Miami Vice," and an Old Navy commercial with Kristin Chenoweth.
*Sip & Social event. We will open the lobby earlier than usual (5:30) on these evenings for light pre-show snacks and mingling.
SCHEDULE:
AUGUST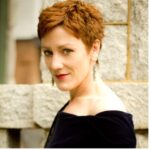 She is incomparable. Lisa Vroman is a star of Broadway and opera stages, in concert halls and grand celebrations around the world. Her voice is "crystal clear and beautiful."  Lisa Vroman made her Broadway debut in Andrew Lloyd Webber's Aspects of Love. She also starred on Broadway and in Los Angeles and San Francisco as Christine Daaé in his The Phantom of the Opera, garnering theater critics' awards for her portrayal. Vroman also holds the distinction of being the first to play both Fantine and Cosette in Les Misérables. One critic wrote, "Vroman has a voice that's more ballsy than an angel, but with such unimaginable suppleness, fluidity and range that time stops when she opens her mouth." 
*Sip & Social event. We will open the lobby earlier than usual (5:30) on these evenings for light pre-show snacks and mingling.
2023 / 2024 SEASON
For information regarding our upcoming 2023 / 2024 Season, please click here.