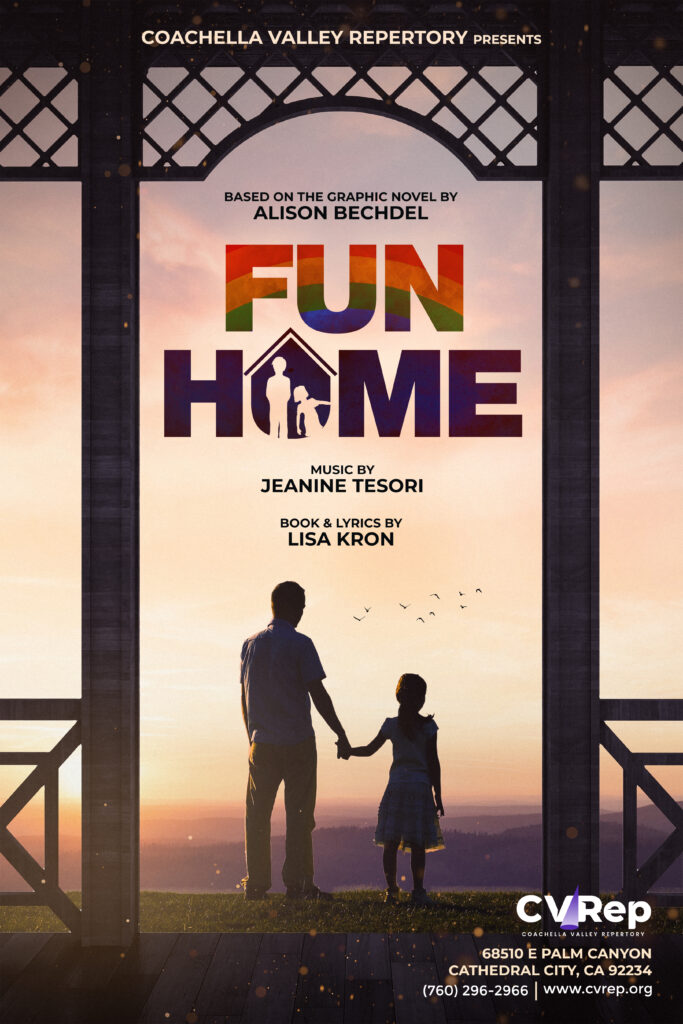 Music by Jeanine Tesori
Book and lyrics by Lisa Kron
based on the graphic novel Fun Home by Alison Bechdel
Directed by Adam Karsten
Musical Direction by Michael Reno
December 6th – 18th, 2022
Winner of five Tony Awards, including Best Musical, Fun Home is a musical adapted from Alison Bechdel's 2006 graphic memoir of the same name. Follow Alison as she uncovers the secrets through three different ages in her life. Fun Home isn't just a coming-of-age or coming out story, but one that sets out to unravel the many mysteries of childhood through which we can all identify. Join CVRep as they take on this moving journey of acceptance in the wholly original American musical, Fun Home.
Get Tickets Now
"Its universality comes from its awareness of how we never fully know even those closest to us, and of the undercurrent of grown-up secrets, intuited by children, that exists to some degree in every family."

— NY Times.
Adam Karsten is an award winning director for stage and screen, who has earned a reputation for the creation of stylistic works and defined concepts.
While directing and producing works for the Emmy Award winning performing arts series, Live From Lincoln Center and the Public Broadcasting Service (PBS), Adam has had televised programs, films and documentaries air nationally & internationally. He has directed musicals, plays and other theatrical works Off-Broadway; Regionally; Touring productions; Broadway Workshops; and is dedicated to the development of new theatrical and film projects across a wide variety of genres.
Adam is the Executive Artistic Director at Coachella Valley Repertory. This is the second out of three productions he will direct this season.
Michael Reno is a Southern California-based Music and Theatre Professional whose career has spanned over 40 years. He has composed music for numerous theatre, film, television and corporate productions. His work includes arranging for Disney Animation, Hallmark, Elton John, Tim Rice, the Kennedy Center, Miss America, Lawrence Welk, and many others. He was the producer of "Sister Act the Musical" which premiered at the London Palladium in June of 2009.
His work has taken him all over the world to numerous theaters and other venues ranging from Montreal's Place des Artes and the Vienna Concert House to New York's Madison Square Garden, L.A.'s Universal Amphitheater, the White House, the Kennedy Center, and practically every major hotel in Las Vegas.
He spent a number of years in San Francisco doing local cabaret and theatre, where he became known for his song "San Francisco Bye-Bye," which became an unofficial anthem of the city at the time. He made his mark in Los Angeles with the West Coast Premiere of "Working" for which he won the L.A. Drama Critics Circle Award for Outstanding Musical Direction.
His film credits include "The Lion King" (as arranger), and as composer he wrote scores and music for "North 'Cross Jordon", "Time on Their Hands," "Coming to Ametrica", and the Hallmark seasonal favorite "Twice Upon a Christmas." His television credits also include "The Miss America Pageant", and various projects for NBC including "An Evening at the Improv" and "The Great American Laugh Off."
About the cast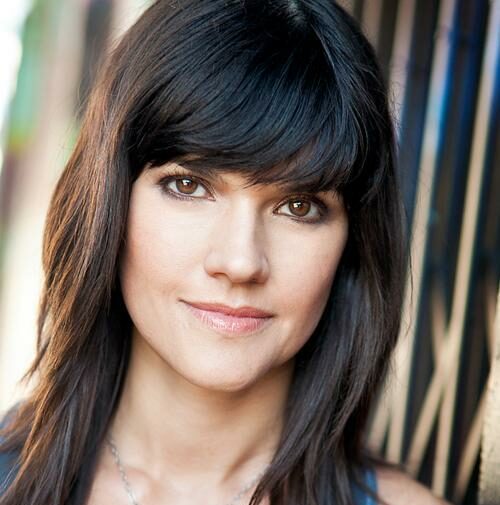 KRISTEN HOWE was The-Star-to-Be in Annie on Broadway. She was also seen as the Narrator in the Broadway National Tour of Joseph and the Amazing Technicolor Dreamcoat, receiving the Best Actress in a Musical Award from the Connecticut Critics Circle. Howe originated the role of Cassandra Leigh in the world premiere of One Way Ticket to Hell in New York, followed by the Los Angeles engagement. Howe was a soloist in Broadway on Broadway, and performed in Love Sweet Love, Chess, On the Town, and special engagements at the Rainbow Room. Her film work includes Dire Wolf, Rose by Any Other Name, and Hopeful Romantic. She has been seen on television in Women Can't Be Funny, and the video, Driving Backwards.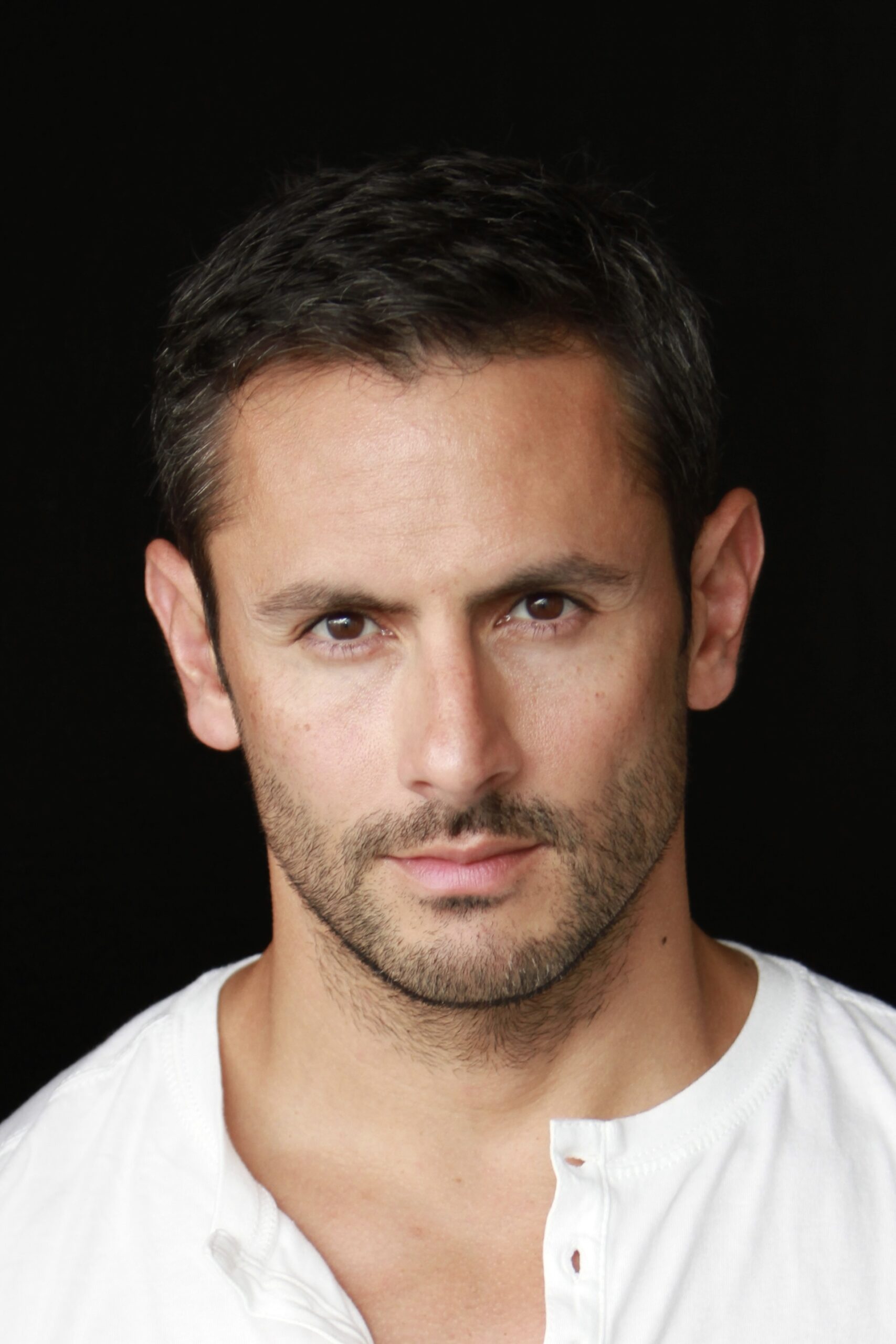 VICTOR WALLACE has performed on Broadway as Sam Carmichael in Mamma Mia!, the role he reprised at the Skylight Music Theatre in Milwaukee. His Off-Broadway credits include Far From Heaven at Playwrights Horizons and the original cast recording. Wallace has appeared in Broadway National Tours of Les Misérables and The Phantom of the Opera, including the tour of the "Spectacular New Production" of The Phantom of the Opera, in which he sang the role of Joseph Buquet and was the understudy for the Phantom. Wallace was featured in the Las Vegas production of Mamma Mia! at the Mandalay Bay Casino. Regionally, he has portrayed Escamillo in the La Jolla Playhouse production of Dragone's Carmen, in The Girl in the Frame at Adirondack Theatre Festival, and The World Goes 'Round at Riverside Theatre in Vero Beach, FL. Wallace has also performed in Royal Caribbean Cruise Line's productions of Hairspray (Corny Collins) and Chicago (Billy Flynn). Television credits include The Young & The Restless, Sunset Beach, Las Vegas, Person of Interest, and in the Live from Carnegie Hall performance of South Pacific.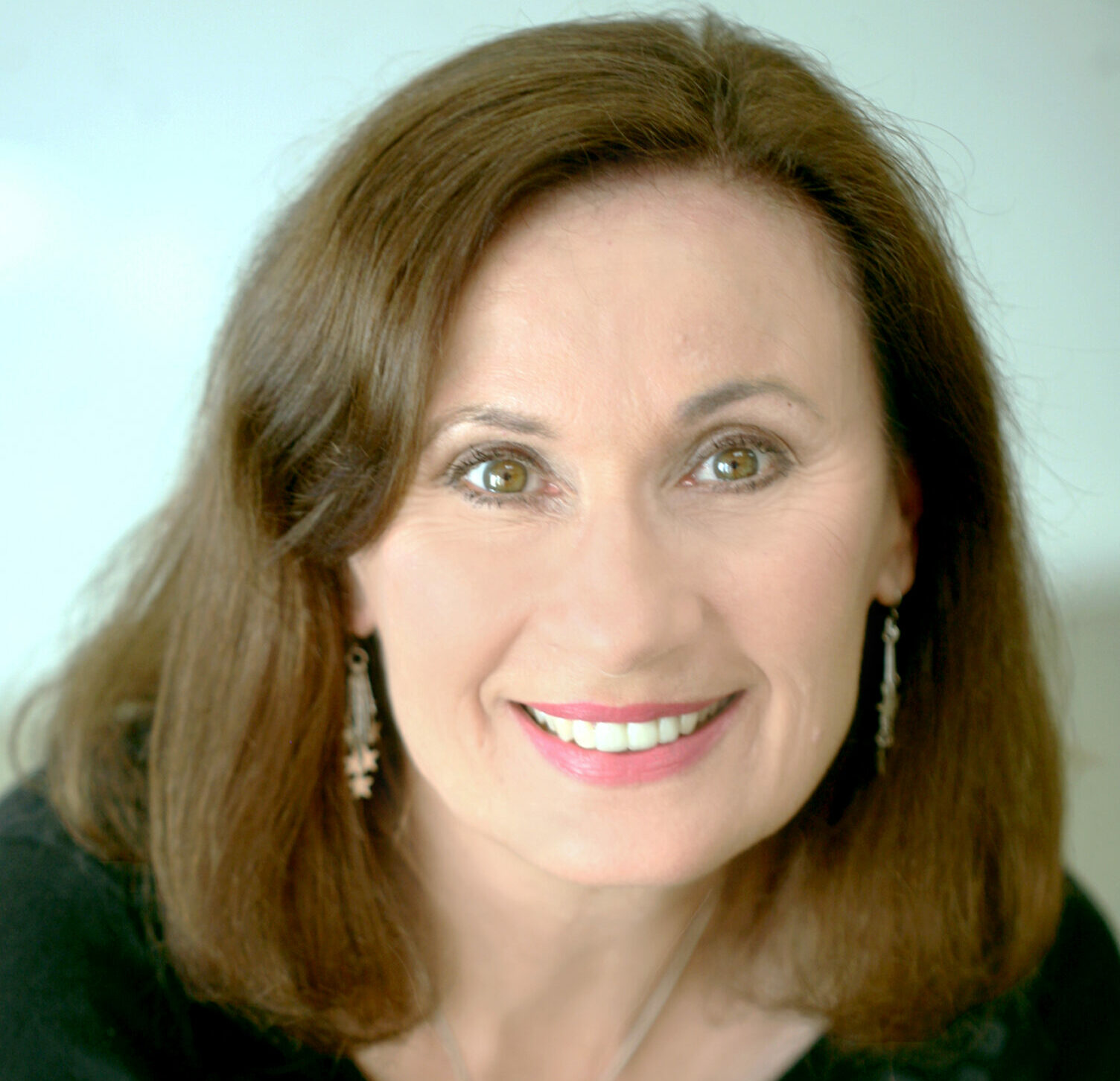 LESLIE TINNARO was born and raised in Long Beach, California. Tinnaro moved to the Coachella Valley six years ago and soon after was asked to be a part of CVRep's Cabaret Series, where she celebrated the "Loverly" music of Lerner and Loewe, and later played the role of Pauline in CVRep's production of Ballroom. She is now very thrilled to be playing the role of Helen in Fun Home. Tinnaro was in the original cast of Evita at the Shubert Theatre in Los Angeles and following that was in the Broadway Company. Fortunate to have had the opportunity to play many roles, her favorite is Eliza Doolittle in My Fair Lady; a role she has played in many productions all over the USA. Other favorite roles are Rose in Gypsy, Julie in Showboat, Sally in Cabaret, and Lili in Carnival and Kander and Ebb's The World Goes Round.
Recently, TInnaro was honored to create the role of Ruth Weber "a righteous gentile" in the premiere of the opera When Sparks Fly Upward at the Maltz Performing Arts Center in Cleveland. An incredibly emotional story about the Holocaust.
When not performing in musicals, Tinnaro's love of the intimacy of cabaret has led her to develop several different cabarets incorporating a unique perspective and passion for musical theatre.
Tinnaro is on faculty here at CVRep and also at MTU Music teaching vocal technique and introduction to the music of Broadway. She also teaches private voice lessons at her home studio.

Biggest highlights in her life are husband Bryon, children Kellie, Zak and stepdaughter Tori.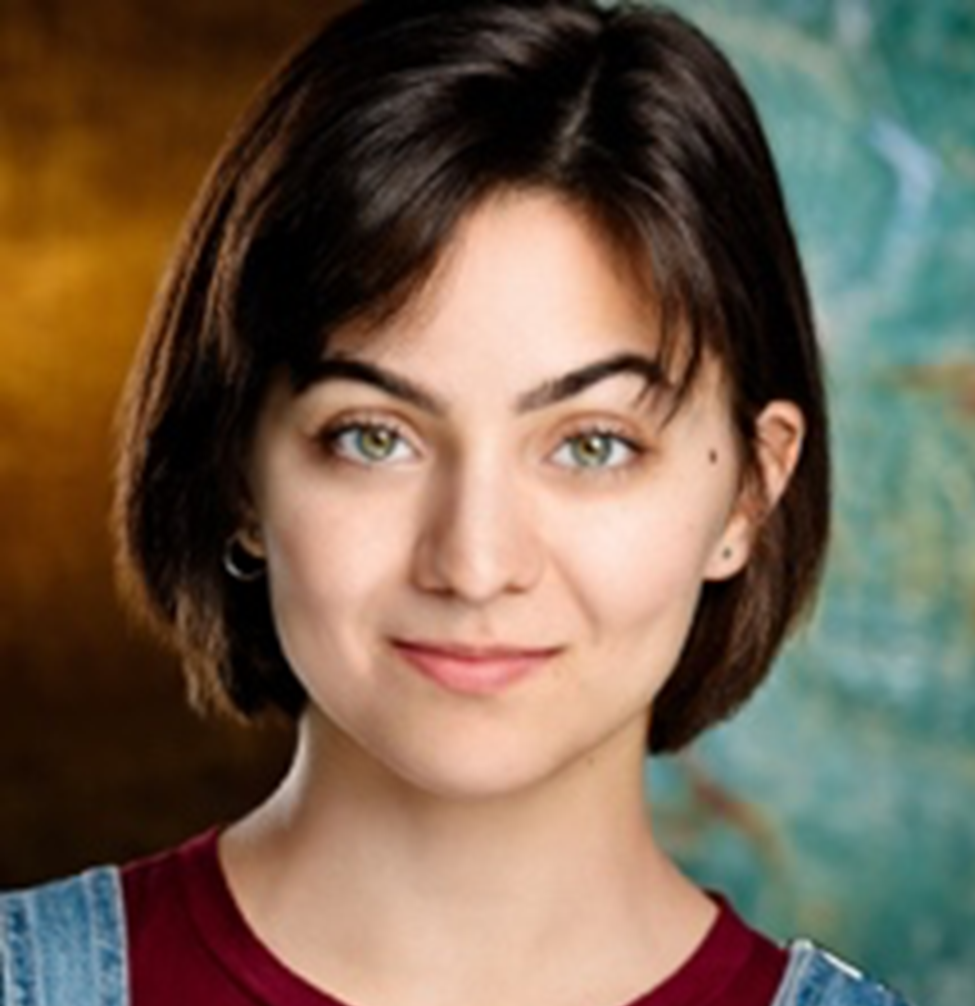 Cecily Dowd
Medium Alison
CECILY DOWD is a recent graduate from the Conservatory of Theatre Arts at Webster University in St. Louis with a BFA in musical theatre. She has portrayed Katherine in Newsies, #2 in The Wolves, Hope in Urinetown, Margo in Bright Star, and Linda O'Shea in the premiere productions of Incident at Our Lady of Perpetual Help.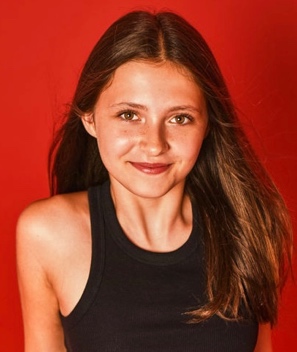 Keeley Karsten
Small Alison
KEELEY KARSTEN can currently be seen starring as Natalie Fabelman in Steven Spielberg's highly anticipated film The Fabelmans, co-written by Tony Kushner. Karsten recently completed production on the upcoming title Entanglement, as well as the short film On Being Twelve, for which she received the accolade of Best Young Actress at the Snow Leopard International Film Festival. Karsten also won Best Child Actress at the Sydney Indie Short Festival. Her television credits include Amazon's Hunters alongside Al Pacino, and a starring role as the young Pam Sinclair in the documentary series Evil Lives Here. She has also written and starred in the short film Viceroy, released in 2020. Karsten performed on the stage in IRT's The Technicians and the new musical We Are Ameena at the New 42nd Street Studios in NYC.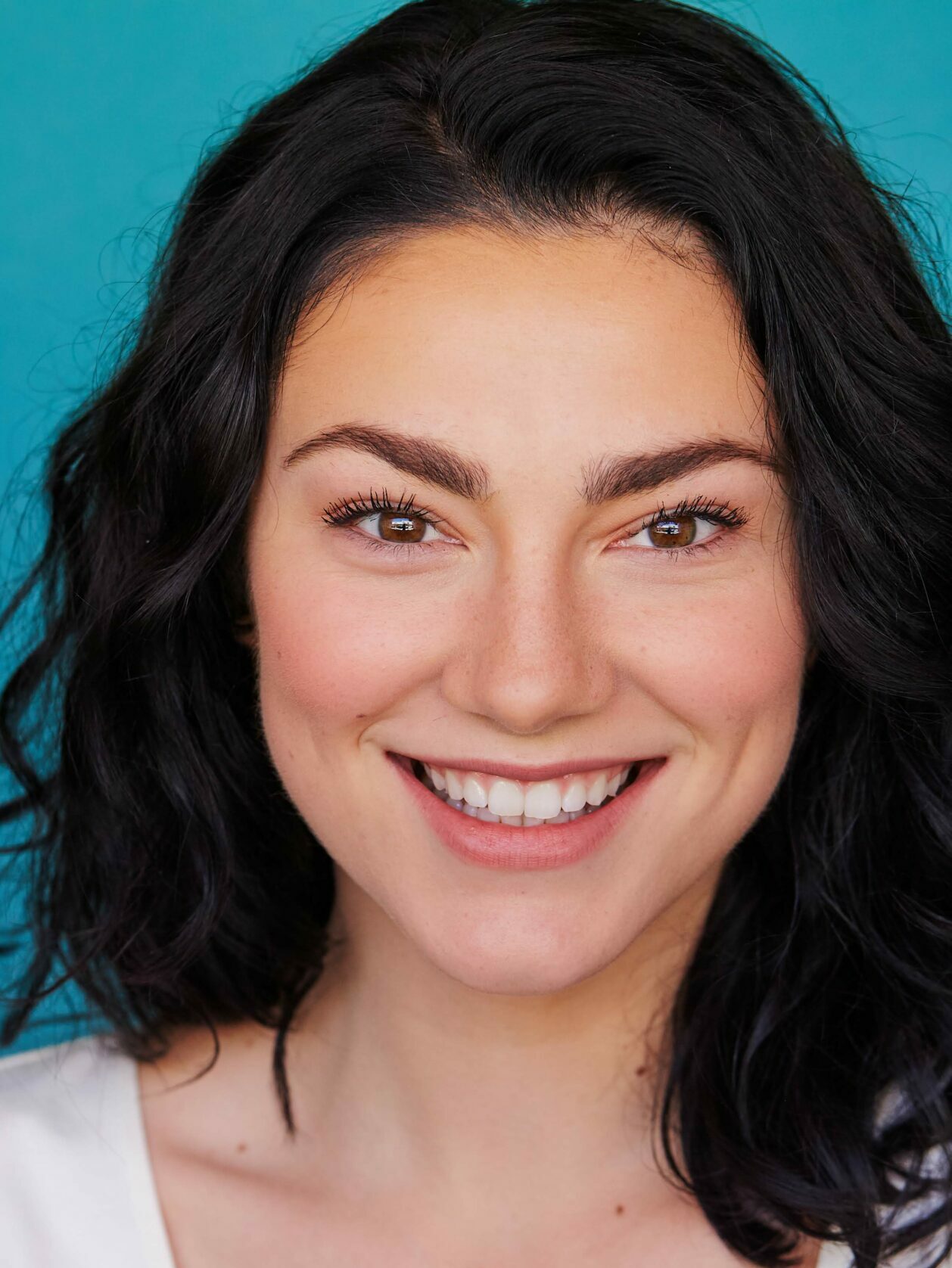 Charlotte Wallace
Joan
CHARLOTTE WALLACE (she/her) would love to express how honored she is to be a part of this production and to share this unique and important story with you all. Some of her favorite activities include skiing, eating, boxing and singing some smooth jazz. Her favorite theatrical credits include Young Frankenstein (Elizabeth), Legally Blonde (Pilar), The Wolves (#11), Footloose (Rusty), One Flew Over the Cuckoo's Nest (Candy Star, u/s Nurse Ratched), The Pajama Game (Mae), The Curious Incident Of The Dog In The Nighttime (Punk Girl/ ensemble)and the original cast of Caps For Sale (Lavinia). Recently, Miss. Wallace also starred in the horror short film "Queen of Prey" that was selected for numerous film festivals around the world! Char hopes that this show will strike up some new & positive conversations and put a smile on your face this holiday season.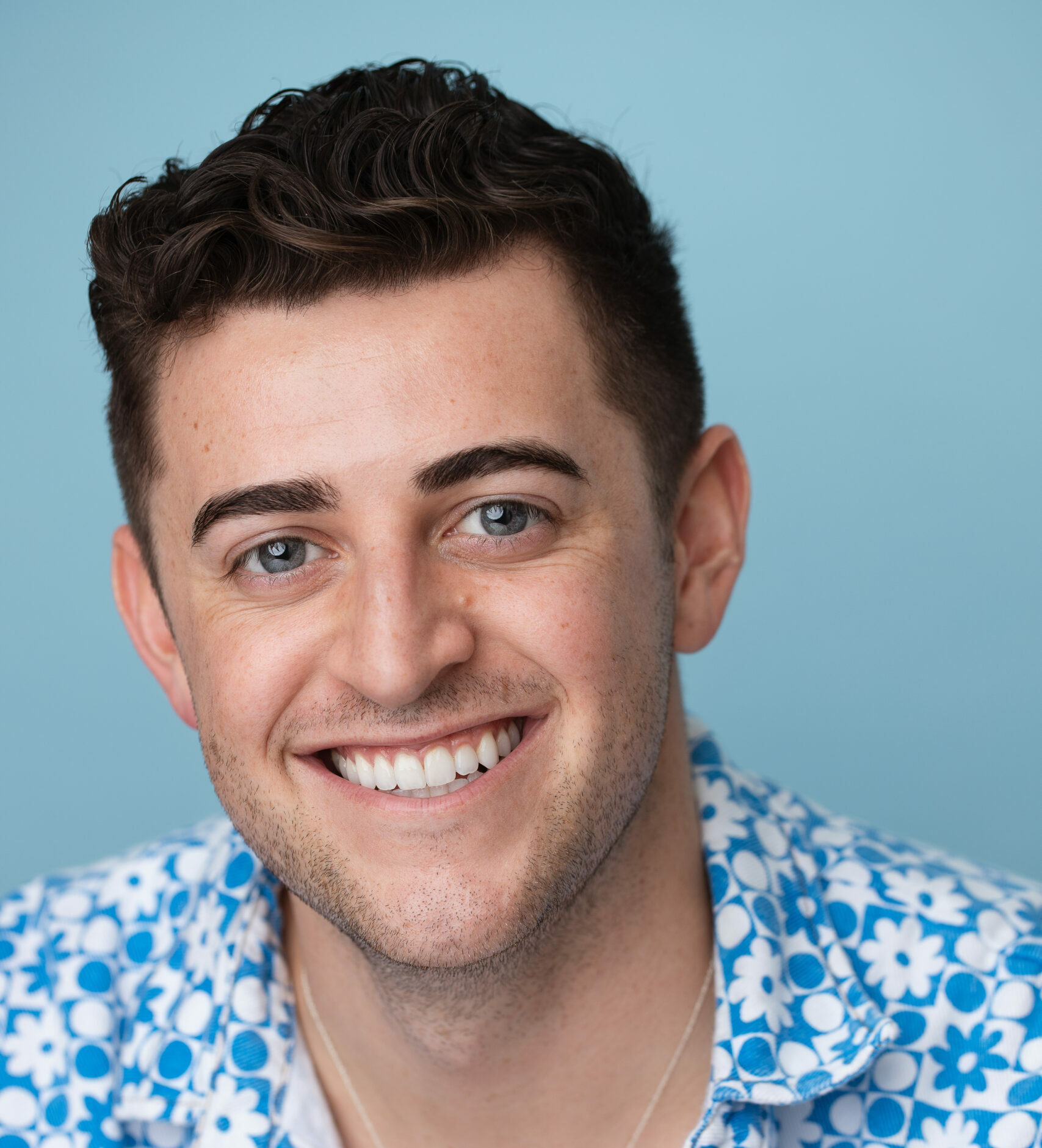 Blake Kevin Dwyer
Roy
BLAKE KEVIN DWYER has performed in more than 20 productions. Since graduating from Loyola Marymount University with a degree in theatre, Dwyer starred in a sold out run of the musical comedy, Title of Show at The Broadwater under the direction of Clint Foley. His television credits include "With Love" – AMAZON, "Good Trouble" – FREEFORM," "Saved by The Bell" – PEACOCK, and as Dr. Mario in the feature film Debunkers, Inc. now on SHOWTIME. Currently, he is developing his own Kid's Youtube Channel ASK ADAM!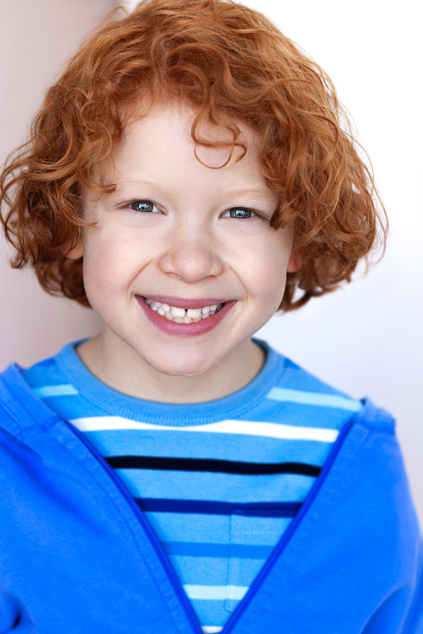 Griffen Campbell
Christian
GRIFFEN CAMPBELL has been professionally acting since he was four years old when he booked his very first audition. His latest film appearance was in Snoop Dogg's Bromates. You can find him in various television shows including Modern Family, The Neighborhood, and Nobodies. Ford Motor Company, Comcast, AT&T, and Buick are a few of his national commercials. Griffen had a great time working for Nickelodeon to re-record the theme song for SpongeBob SquarePants for various specials. He is also lending his voice to upcoming animation projects for both Disney and Netflix. He has enjoyed acting in local theater projects, and is excited to work with the Coachella Valley Repertory for the first time. In his free time, Griffen enjoys surfing, playing drums, and designing rollercoasters.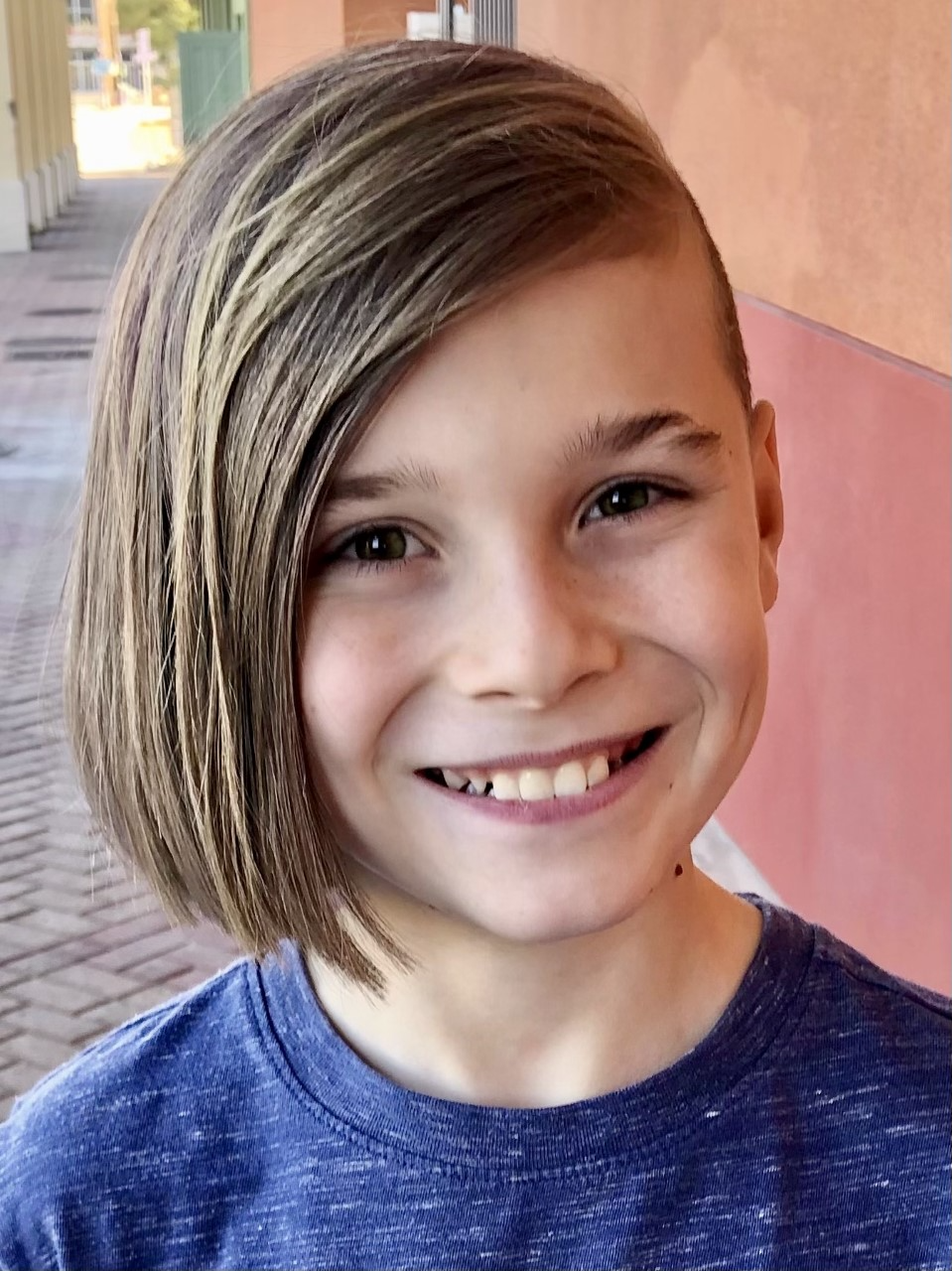 CJ Wealand
John
CJ WEALAND is a talented young actor residing in the Coachella Valley. He has performed locally as one of Baby June's Newsboys in RMHS's Musical Theater University's production of Gypsy, and in CVRep's City of Conversation as young Ethan Ferris and as the voice of Arnaud in Life X 3. He performed with Barry Manilow at the McCallum Theatre. CJ has been part of several local Tools for Tomorrow fundraising events, for which he was acknowledged with the 2021 Daryl Timmons Bryant Art Spirit Award.
Get Involved!
Continuous involvement with CVRep has numerous benefits. There are a number of opportunities to volunteer for events, scenic carpentry, marketing, administration, and social media. For questions or to learn more, contact Kudra Wagner at housemanager@cvrep.org or call (760)-296-2966 ext. 116.