Written by Stephen Karam
Directed by Adam Karsten
November 8th – 20th, 2022
Irish-American Erik Blake has brought his wife and his mother for Thanksgiving at the new home of his daughter and her boyfriend. His mother (affectionately referred to as "Momo") is suffering from Alzheimer's, and his other daughter Aimee has recently been the victim of a nasty breakup. The parents are disappointed that their daughters have left home to struggle in New York City, and worried that they are abandoning their values. The Humans tells the story of the quintessential family reunion: a group of people who love each other but still wrestle with basic human fears: old age, abandonment, poverty, and death. Filled with equal parts humor and hurt, The Humans is a Tony-award winning play from popular playwright Stephen Karam
Playwright Stephen Karam, who has developed a nearly cult following as the result of two plays, Speech & Debate and Sons of the Prophet, nails the dynamics of an ordinary (i.e. fascinating) family over the course of the few hours of the Thanksgiving get-together — teasing, taunting, cutting, spiteful, resentful, judgmental, nagging, effortlessly loving. But he goes further, offering a glimpse at nothing less than the strains and stresses of American middle class life ("Dontcha think," Erik asks at one point, "it should cost less to be alive?") while never straying from credibly and affectionately presenting the lives of six individual humans.
Get Tickets NOW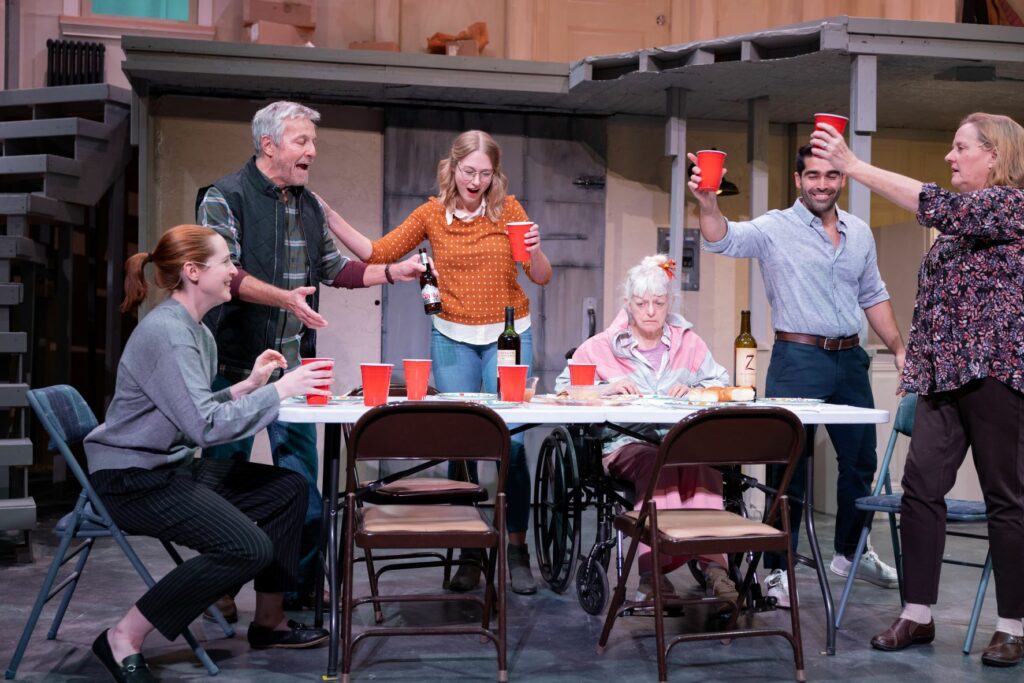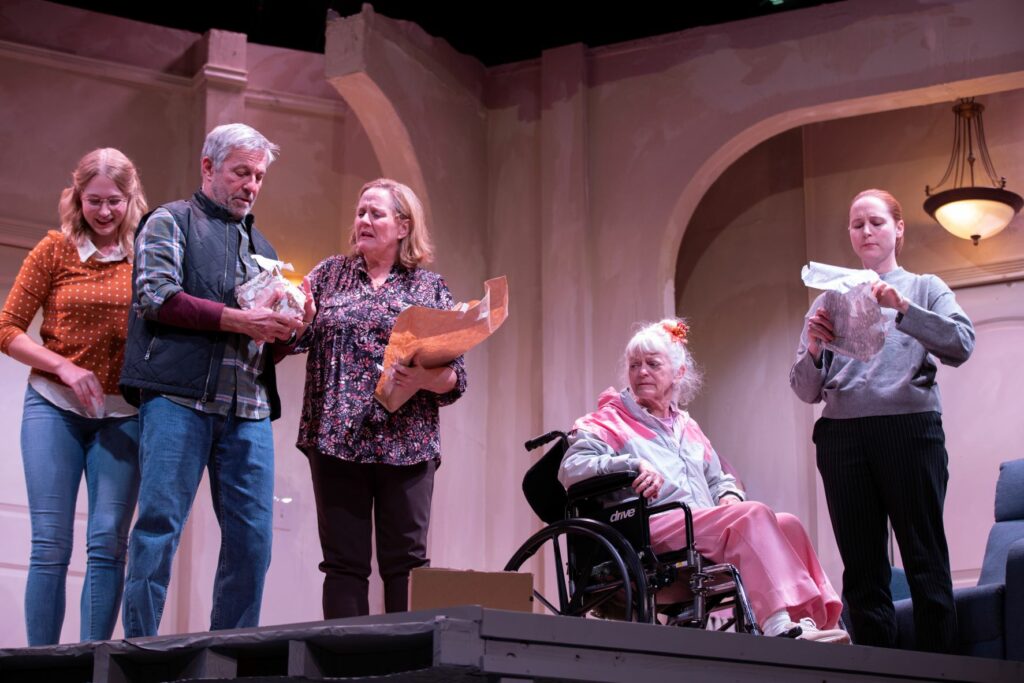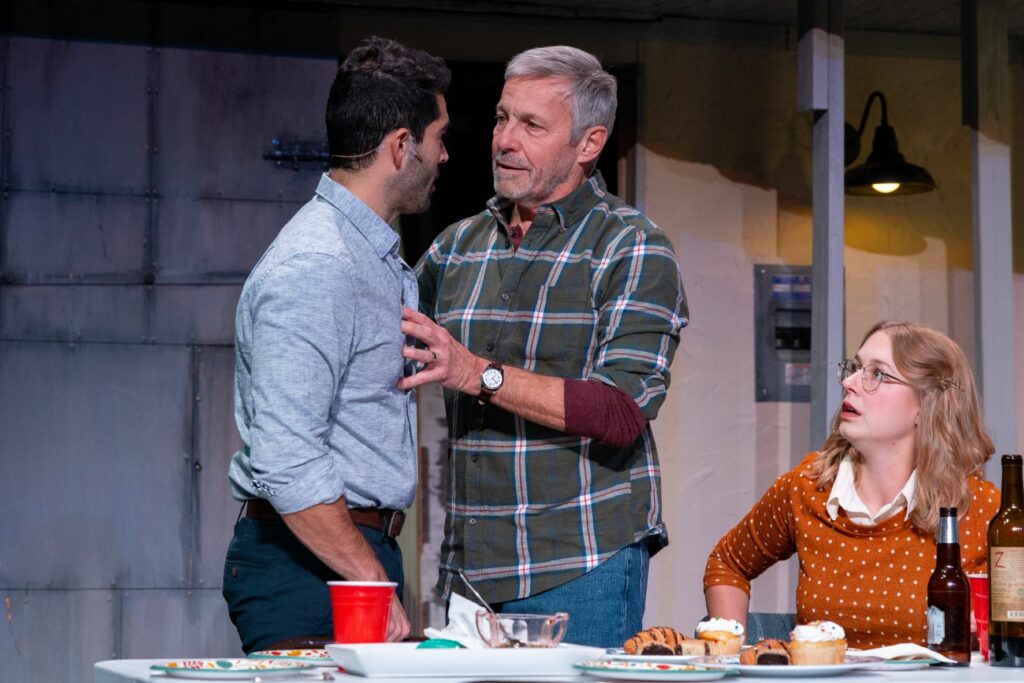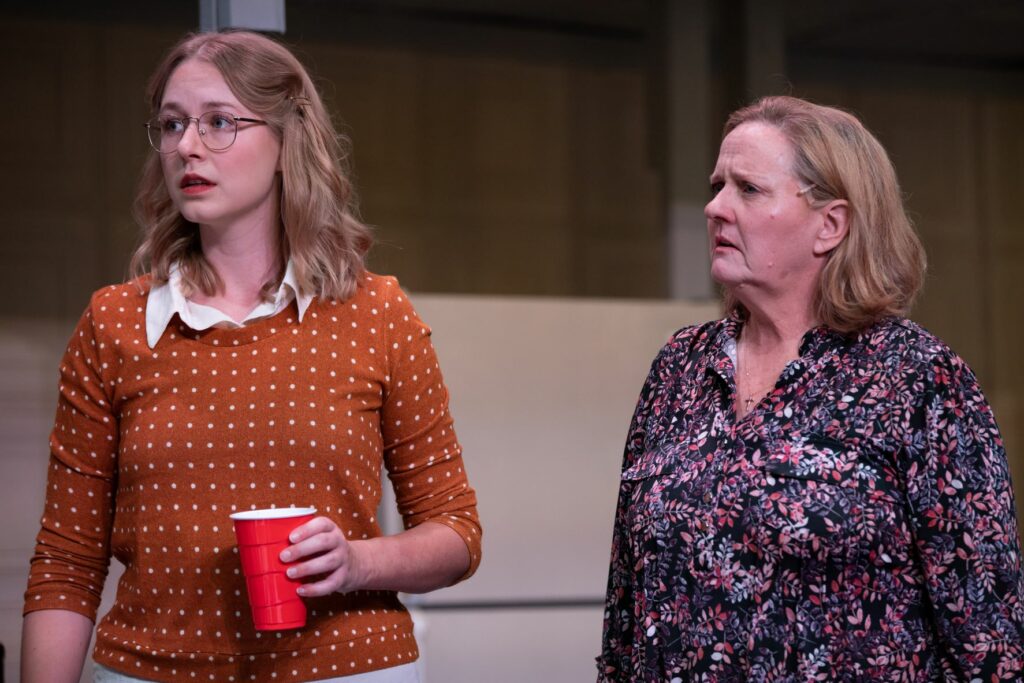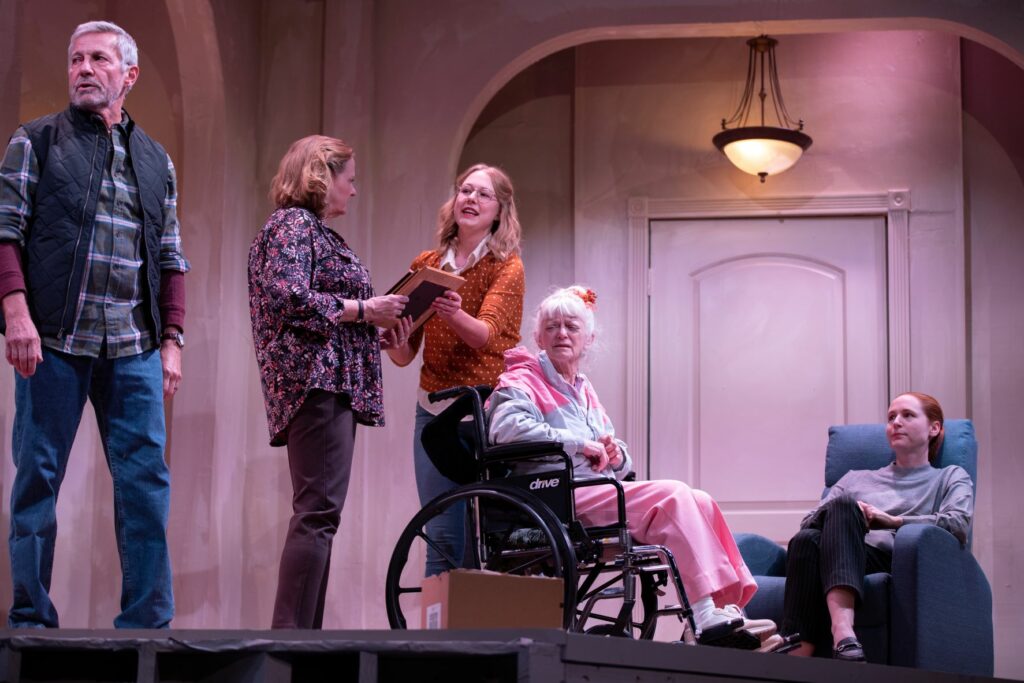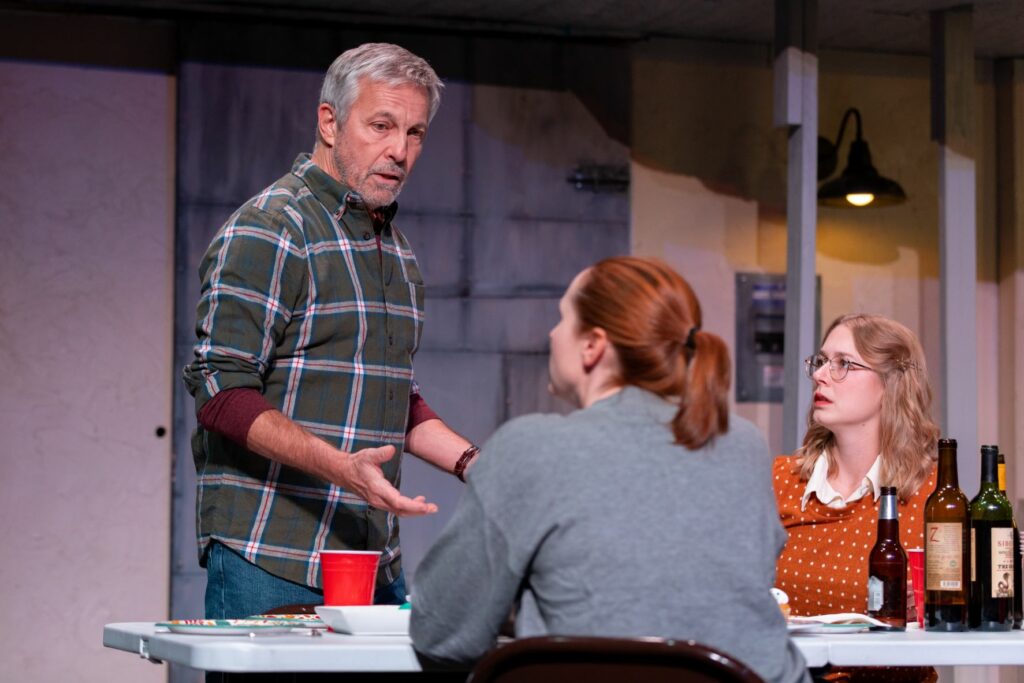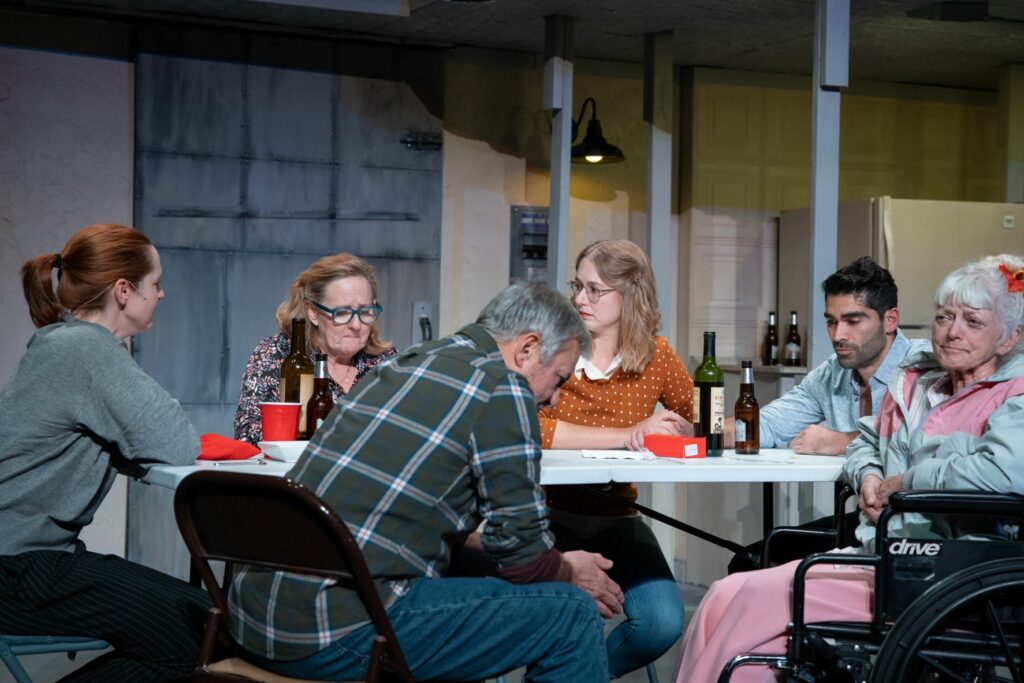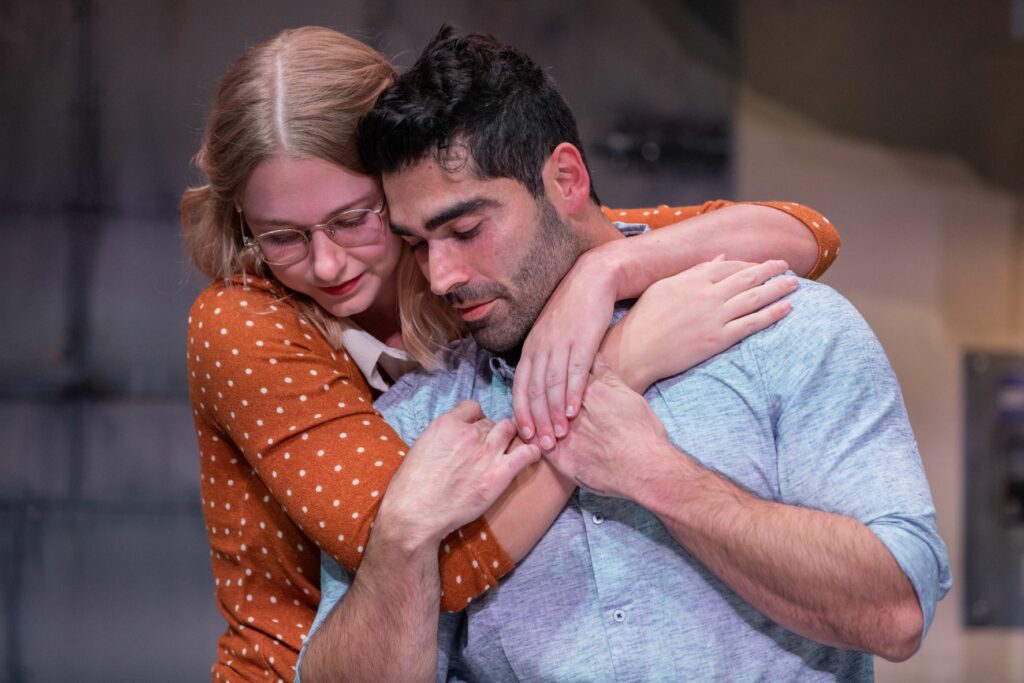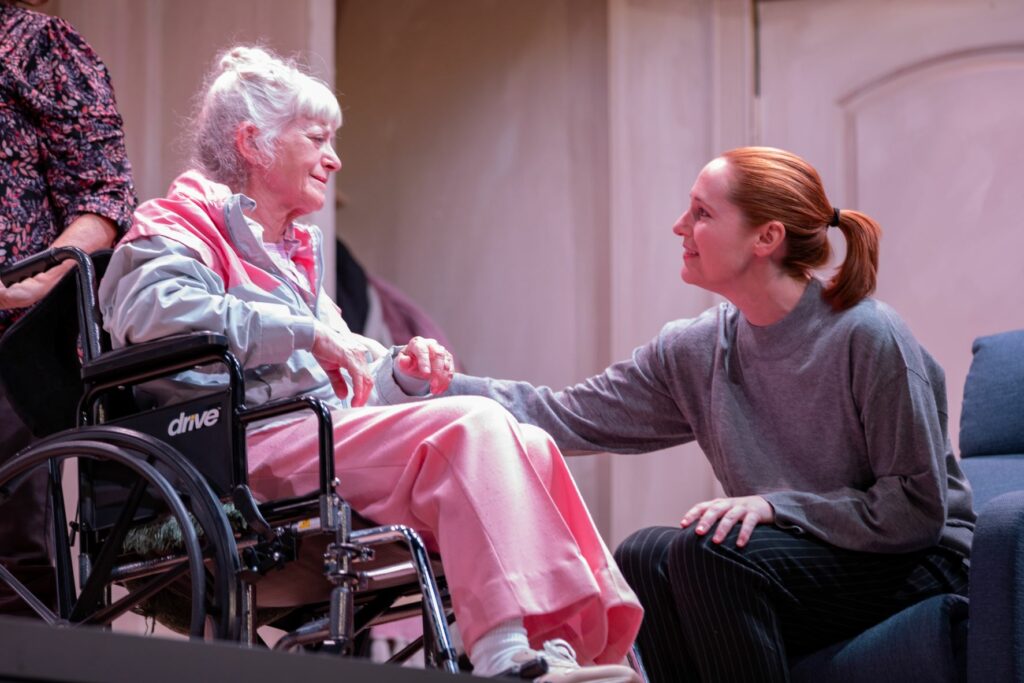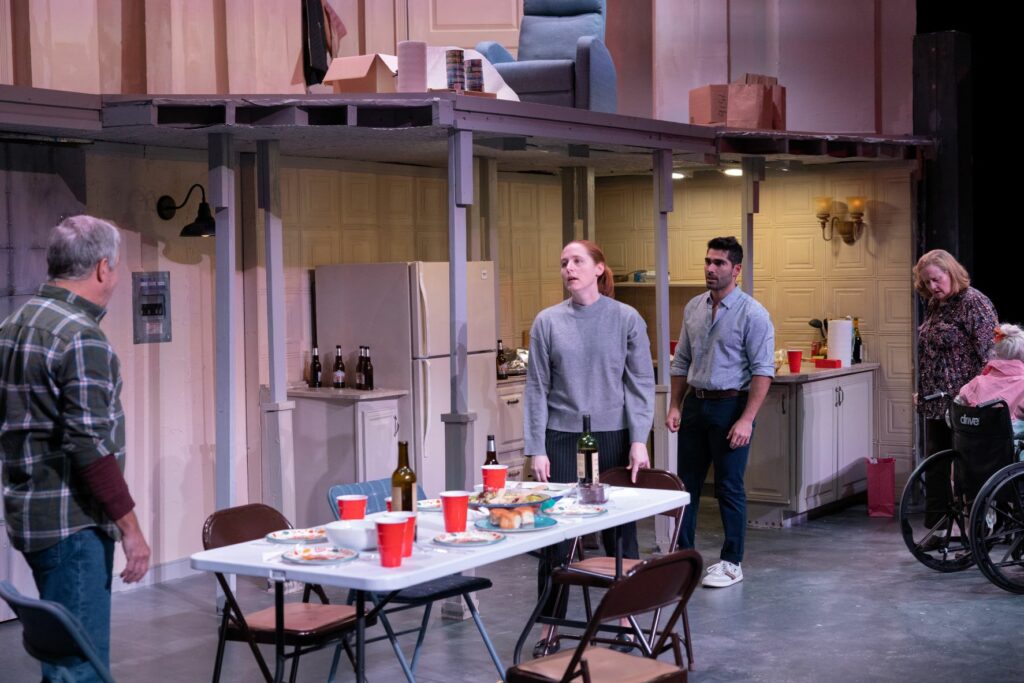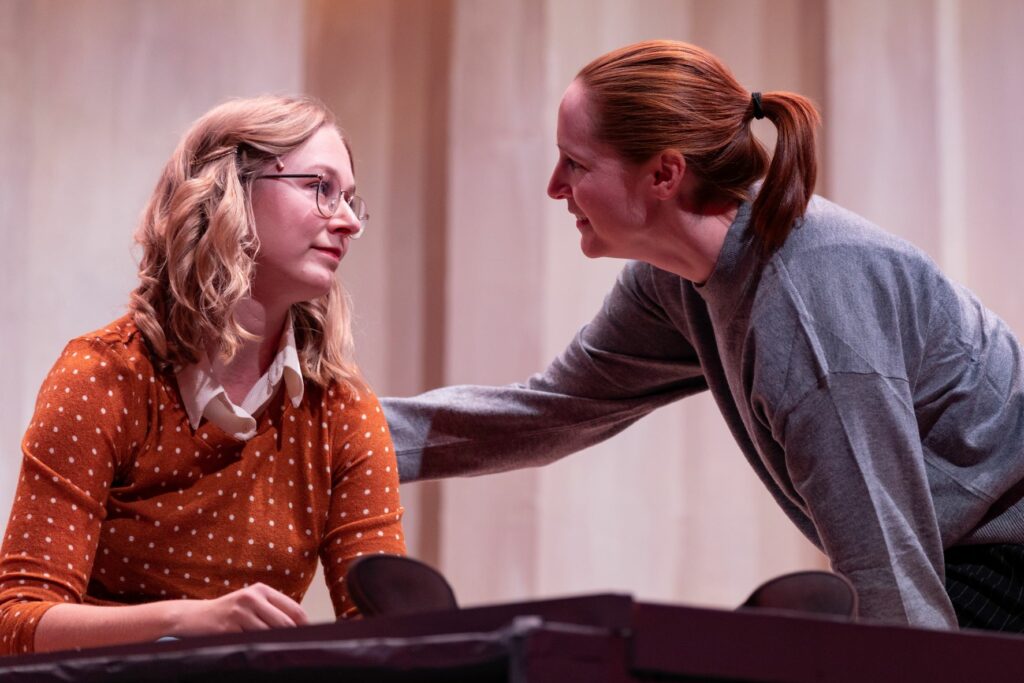 About the director
Adam Karsten is an award winning director for stage and screen, who has earned a reputation for the creation of stylistic works and defined concepts.
While directing and producing works for the Emmy Award winning performing arts series, Live From Lincoln Center and the Public Broadcasting Service (PBS), Adam has had televised programs, films and documentaries air nationally & internationally. He has directed musicals, plays and other theatrical works Off-Broadway; Regionally; Touring productions; Broadway Workshops; and is dedicated to the development of new theatrical and film projects across a wide variety of genres.
Adam is the Executive Artistic Director at Coachella Valley Repertory and is making his directorial debut in the desert with this production.
About the cast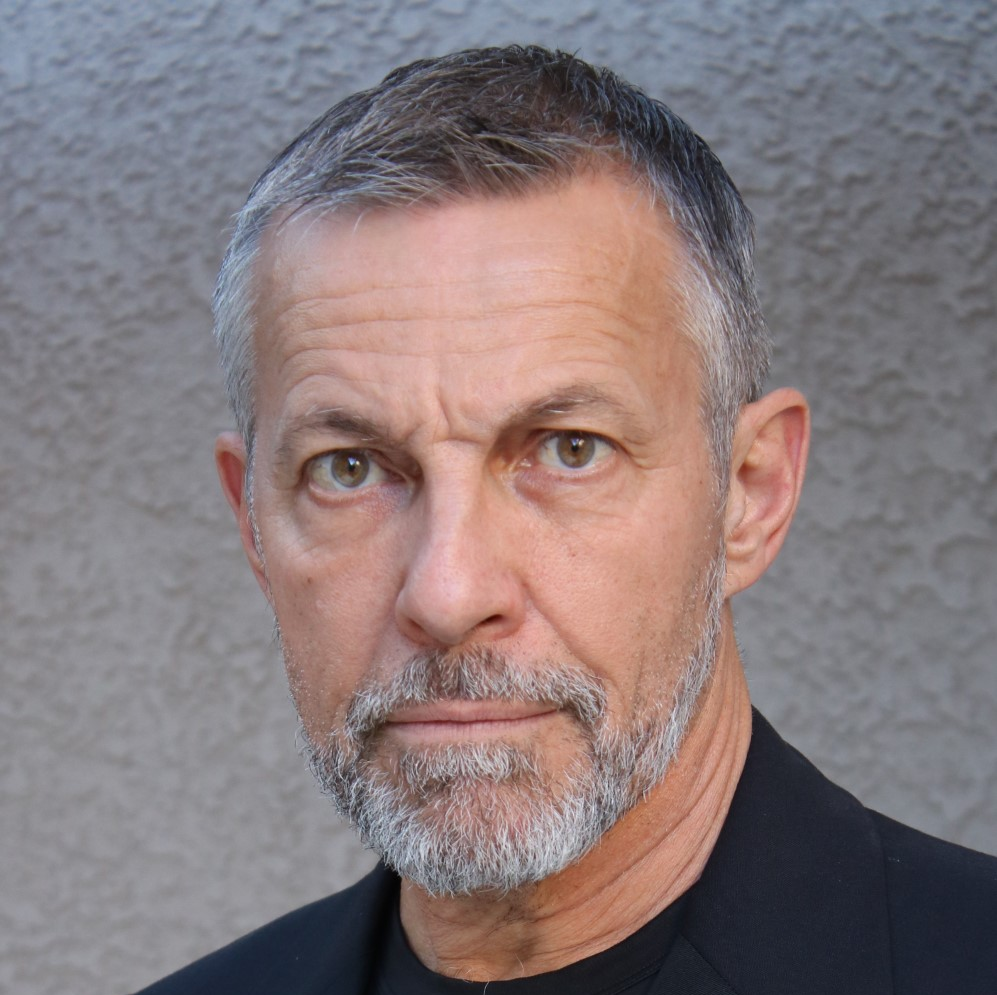 Arthur Hanket
as Erik Blake
ARTHUR HANKET is very happy to be back at CVRep from past performances in Edward Albee's The Goat, and just last fall in Bakersfield Mist (with his wife, Stephanie Erb). In recent years, Arthur has been seen in Two Gentlemen of Verona (San Diego Old Globe); Klub (Actors' Gang – LA Weekly Award 2008); Present Laughter (Theatre Group Santa Barbara – Independent Award 2013 Best Actor), Wait Until Dark (Great Lakes Th.) and Moon Over Buffalo (North Coast Rep). He is also in the upcoming Indy film God is An Astronaut as French film director, Theo Lacroix. An MFA graduate of FSU's Asolo Conservatory, he has performed with: NY Public Theater, NY Theater Workshop, Hudson Guild, Playwrights Horizon, LA Ahmanson, La Jolla Playhouse, Guthrie Theater, Hartford Stage, Houston Alley, Philadelphia Drama Guild, Milwaukee Rep, Missouri Rep, St. Louis Rep, and the California, Utah, Idaho and Alabama Shakespeare Festivals. He loved touring nationally in Some Like It Hot – The Musical (with Tony Curtis) playing Tony's film role Joe/Josephine/Junior as well as creating roles in the New York premiers of works by Tony Kushner and Eric Overmyer. As an acting teacher, he has been at AMDA's Los Angeles campus for more than eight years.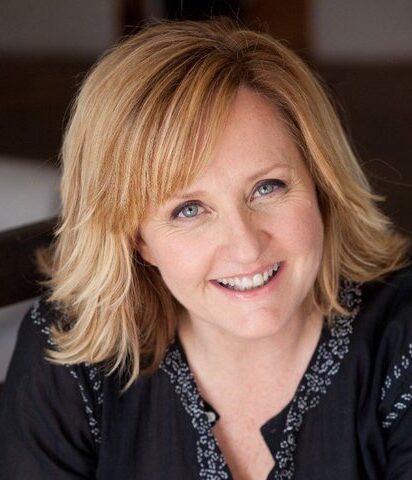 Barbara lee Bragg
as Deirdre Blake
BARBARA LEE BRAGG is absolutely thrilled to be part of The Humans here at CV Rep! She is a passionate Actress/teacher/writer/ Executive Producer/ Entrepreneur from a Wyoming family of writers and storytellers. She has an MFA from Yale Drama School and a BFA from Utah University Some Credits in NYC include: Shakespeare at Lincoln Center with Theatre for a New Audience, Off- Broadway- Chekhov and Three Sisters Playwrights Horizons, Stand up and Sketch Comedy, Circus Theatricals Regional: Utah Shakespeare Festival, Yale Repertory, Shakespeare & Company. Los Angeles: LA Women's Shakespeare, Pacific Resident Theatre, Playwrights Arena, Classical Theatre Lab, The Met Theatre. She has written four Solo shows Hollywood Fringe, Executive Produced /written and starred in two TV pilots, and was commissioned to write and act in "Tales of the Old West"(based on her Father's short stories) for the Autry Museum of the American West. Many TV/ Film and Commercials include: Grey's Anatomy, American Horror Story, Unicorn, Launchpad- Disney Plus, ER, Jake in Progress, West Wing, Lincoln Heights,3rd Rock from the Sun. She teaches at Michelle Danner and her own studio. She is owned by a magnificent huge Maine coon cat Mr. Grey.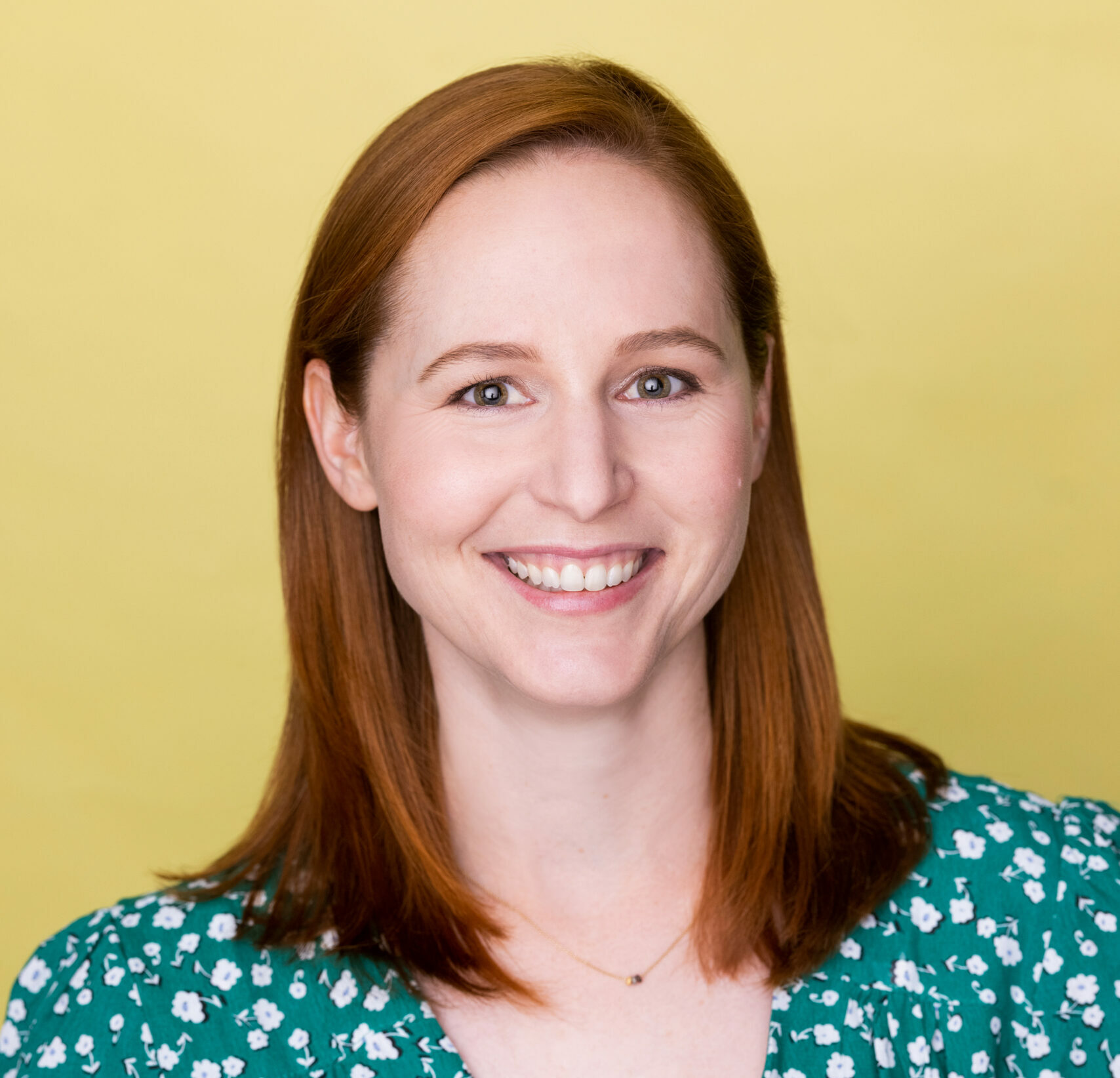 Katie Kerr
as Aimee Blake
KATIE KERR is thrilled to be making her CV Rep debut! Theatre: Macbeth (Lady Macduff), DNA (Leah), The Merchant of Venice (Jessica), Merry Wives (Slender), Obviously Michael (Lindsay), The Tempest (Miranda), A Midsummer Night's Dream (Snout). Television/Film: "Truth Be Told," "Here, Now," "The Set Up," "Stretch." Writing: "Love on Retreat." Training includes Pomona College, The British American Drama Academy, and UCB. In her spare time, Katie plays on the Irish National Ladies Curling Team. Very grateful for her team at Angel City Talent and Bohemia Group!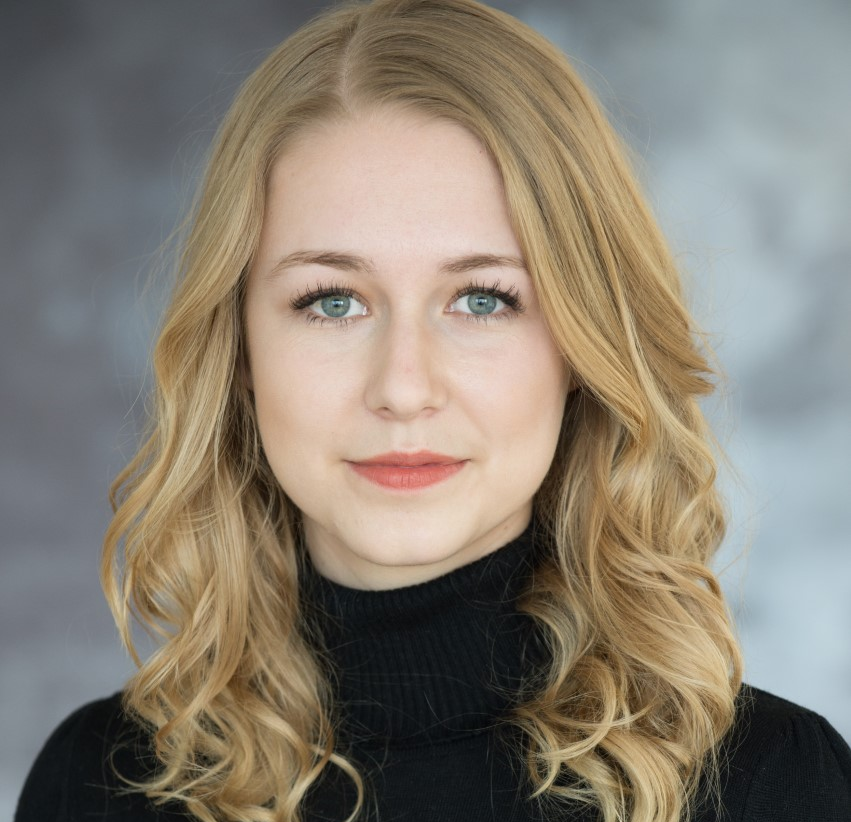 Katie Peabody
as Brigid Blake
KATIE PEABODY is delighted to be working on The Humans with the CVRep team. Recent/favorite theater credits include: multiple productions with The Ensemble Shakespeare Theater Company, Everyone Agrees It's About to Explode with Ceaseless Fun, and In Another Room with E3W Productions. Recent film credits include: Eminence Hill, Lear's Shadow, Anniversary, and Watermark (Best Actor, Borrego Springs Film Festival). Katie is a graduate of the USC School of Dramatic Arts where she received two of the school's most prestigious awards: the McKinlay Award for Outstanding Performance, and the Doolittle Award for Best Cumulative Artistic Work. www.katiepeabody.net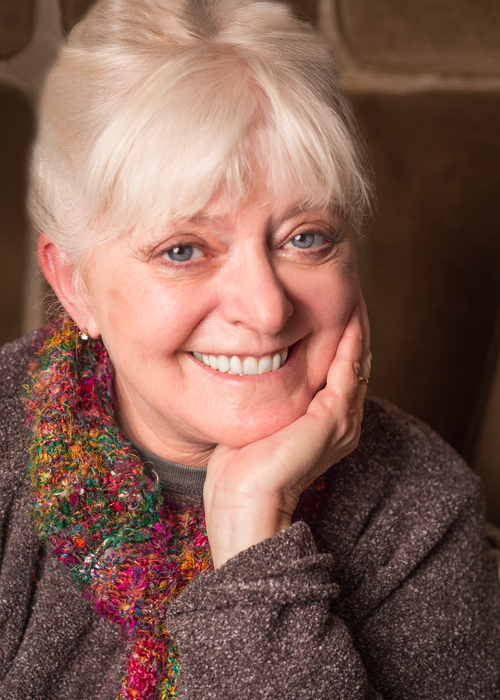 Mary Burkin
as Momo Blake
MARY BURKIN began acting in the second grade, as the Good Fairy in "Christmas Magic in the Village Square." Then on to a BA in Drama from USC, a Masters Degree in Theatre Arts at CSULB, and from there to researching, writing and performing a dozen of her own plays under AEA contract, beginning with her Master's Thesis "Love and Friendship, An Evening With Jane Austen" and on to the American Living History Theatre. Film and TV credits include "The Take" "Fishers of Men" "Facts of Life" and "The Courageous Dr. K." Mary has taught college courses in Acting, produced short films with the 168 Hour Film Project, and reviewed plays and films for the Tribune Corporation. She is currently a member of the Skypilot Theatre Company, Above the Curve, and the Alliance of Los Angeles Playwrites. Mary is currently developing her full length romantic comedy-paranormal-murder mystery which started with the HBMG Foundation/Creede Repertory Theatre Co-op.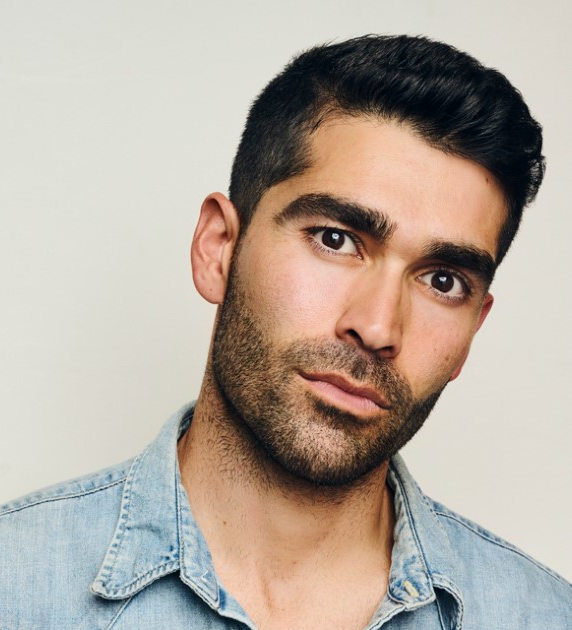 Ali Zahiri
as Richard Saad
ALI ZAHIRI is an American-Iranian actor, writer and comedian based out of Los Angeles. After a brief stint in law school he decided to pursue his true passion for the arts, and hasn't looked back. He's been fortunate enough to work with directors such as James Franco and Randal Kleiser, as well as lead in several feature films and dozens of commercials. His latest project, Aliwood, which he wrote, produced and starred in won Best TV Series and was nominated for the Grand Prize and LAFA 2021.
Get Involved!
Continuous involvement with CVRep has numerous benefits. There are a number of opportunities to volunteer for events, scenic carpentry, marketing, administration, and social media. For questions or to learn more, contact Kudra Wagner at housemanager@cvrep.org or call (760)-296-2966 ext. 116.
Volunteer with CVRep