CVRep has a long tradition of holding Luminary event fundraisers. Now moving from luncheons to a socially distanced online cocktail party, please join us for
an evening with
MILLICENT MARTIN and TERI RALSTON
Tuesday, July 7, 2020 at 6:00 PM (Pacific)
This Luminary Match-Up will be conducted in the style of "Actors on Actors". This dynamic duo will interview each other and you'll hear the inside stories of their lives, friendship and acting careers.
$10 Donation is Suggested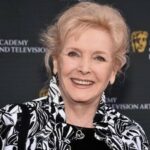 Millicent Martin
Milly is best known in the classic FRASIER as Gertrude, Daphne's dreadful mother.  She never thought she would find another classic TV show with a fantastic cast. And along came GRACE &  FRANKIE with Lily Tomlin, Jane Fonda, Martin Sheen & Sam Waterston.  Now in it's SEVENTH season. Netflix's LONGEST RUNNING SERIES. TV: guest star on 2 BROKE GIRLS, MODERN FAMILY, BONES and CASTLE, HOT IN CLEVELAND with friend BETTY WHITE,   CHUCK, WILL & GRACE, DAYS of OUR LIVES ,BBC's THAT WAS THE WEEK THAT WAS (TW3), which resembles HBO's John Oliver LAST WEEK TONIGHT, FROM A BIRD'S EYE VIEW,  L.A. LAW,  Disney's HALLOWEENTOWN, The Suite Life of ZACH & CODY, JONAS. STAGE:  5 Royal Command Performances in London. David Lee's GIGI, 42nd STREET, SIDE BY SIDE BY SONDHEIM of which she was one of its creators as well as starred in the UK, Broadway and Los Angeles introducing to theater audiences the bawdy song "I NEVER DO ANYTHING TWICE" (singing it in a recent production with friend Terri Ralston at The Pasadena Playhouse) Millie came to Broadway in 1955 with Julie Andrews in THE BOY FRIEND. FILM highlights:  ALFIE opposite Michael Caine, STOP THE WORLD, NOTHING BUT THE BEST w/ Alan Bates, MRS PALFREY AT THE CLAREMONT w/Joan Plowright.  GIRL ON A BOAT with Norman Wisdom. A 2 time TONY nominee for SIDE BY SIDE and KING OF HEARTS Millie recently received a LIFETIME ACHIEVEMENT and celebrates her 72nd year in show business.  Further info:  www.MillicentMartin.com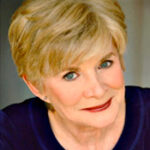 Teri Ralston
Teri Ralston began her professional career with the rock musical Your Own Thing, followed by Jacques Brel is Alive and Well and Living in Paris. Later that year she was cast in Company, beginning a long, fruitful relationship with Stephen Sondheim and Hal Prince, including A Little Night Music. She appeared in Side By Side By Sondheim…once with Peggy Lee (a production she also directed); three different productions of Follies, Yvonne in Sunday in the Park with George, and starred in the new Sondheim revue Moving On at the Laguna Playhouse. Teri has also found much satisfaction in her directing career. She has performed in summer stock around the country. Recent summer stock includes: Gypsy (Rose), Carousel (Nettie), Oklahoma! (Aunt Eller), Damn Yankees (Meg), Pirates of Penzance (Ruth), The Best Little Whorehouse in Texas (Doatsie Mae), The Sound of Music (Mother Abbess), The Music Man (Mrs. Paroo), The Wizard of Oz (Glinda), Beauty and the Beast (Wardrobe), Cabaret (Frauline Schneider), and Into the Woods (Stepmother). She is featured on seven original cast albums and three CDs recorded in London. And, of course, you remember Teri from our hit show Ballroom!