Winners Announced for the Third Annual Youth Writing Competition at CVRep
Coachella Valley Repertory's Third Annual Youth Writing Competition honored it's entrants and semi-finalists at our Awards Ceremony on Sunday, October 16th. The competition is created and sponsored by CVRep Board Member and Season Sponsor, Peggy Jacobs.
Our judges had a tough job this year. We received over forty entries from middle and high school students across the Coachella Valley– from Mecca to Morongo Valley. The best and brightest young writers in the valley wrote poetry, song lyrics, short stories, prose, and informative essays. Conservatory Director, Douglas Sorenson, was the master of ceremonies at the Awards show. Winning entries and notable submissions were read or performed by Conservatory Instructors, Leslie Tinnaro and Craig Wells. Awards and cash prizes were presented in three categories: middle school, high school freshmen and sophomores, and high school juniors and seniors. First, second and third place winners received $500, $250 and $100 respectively. The submissions were judged by award-winning authors and theatre critics Eric Cunningham, Bruce Fessier, and Jim Spalding.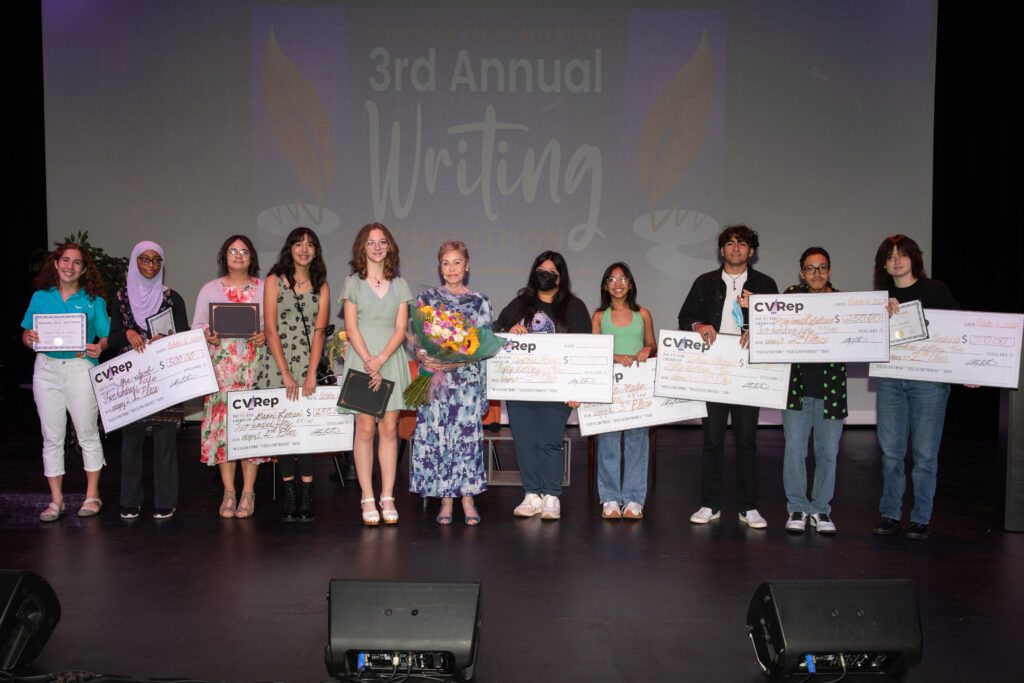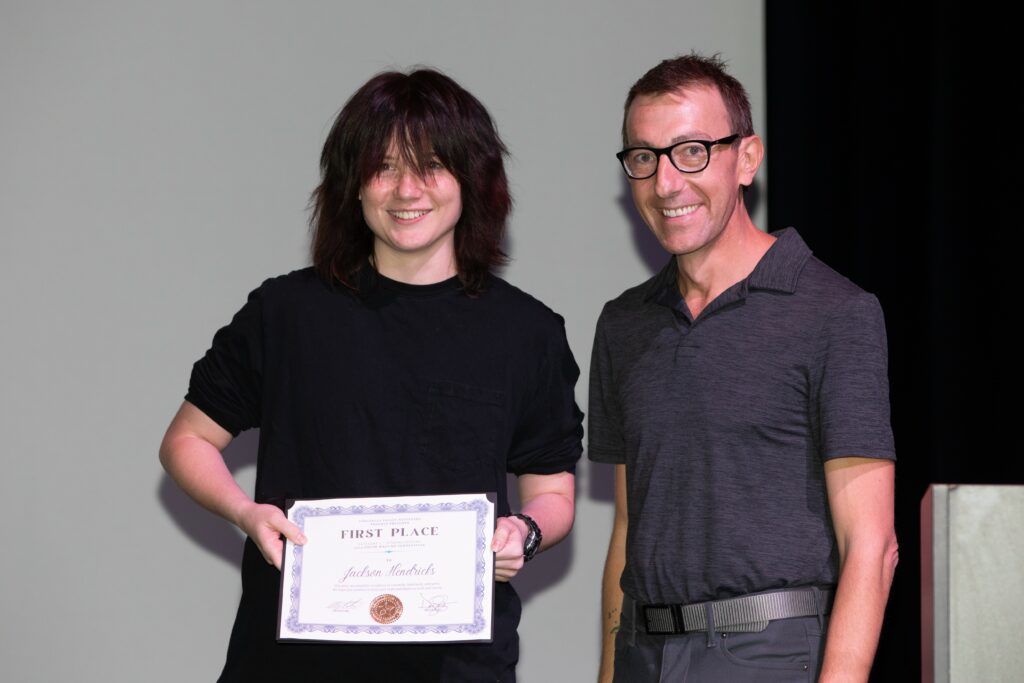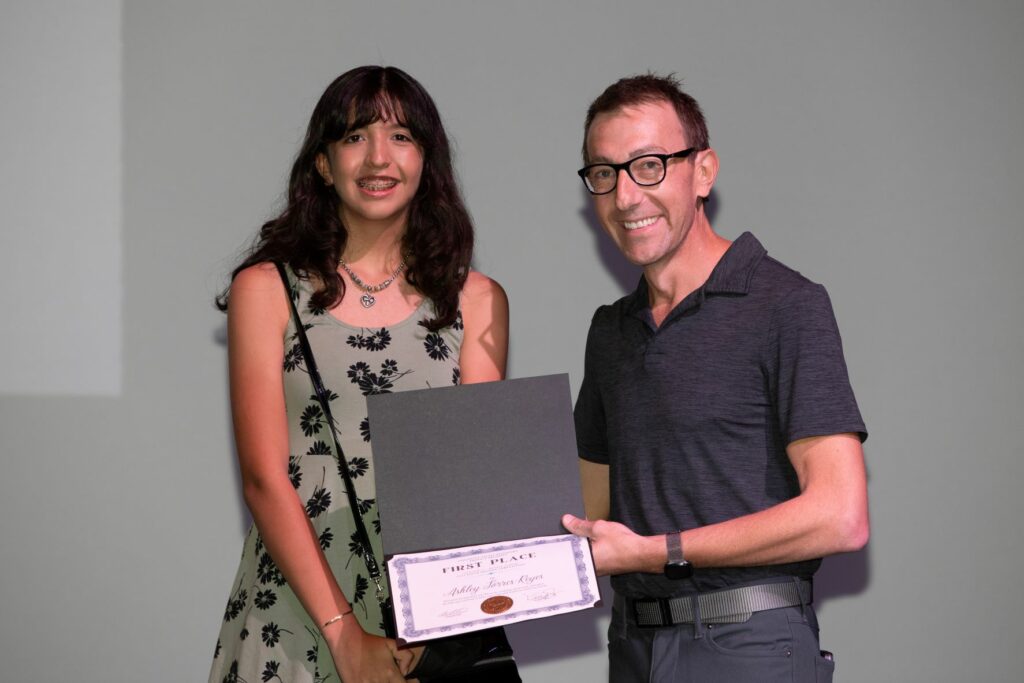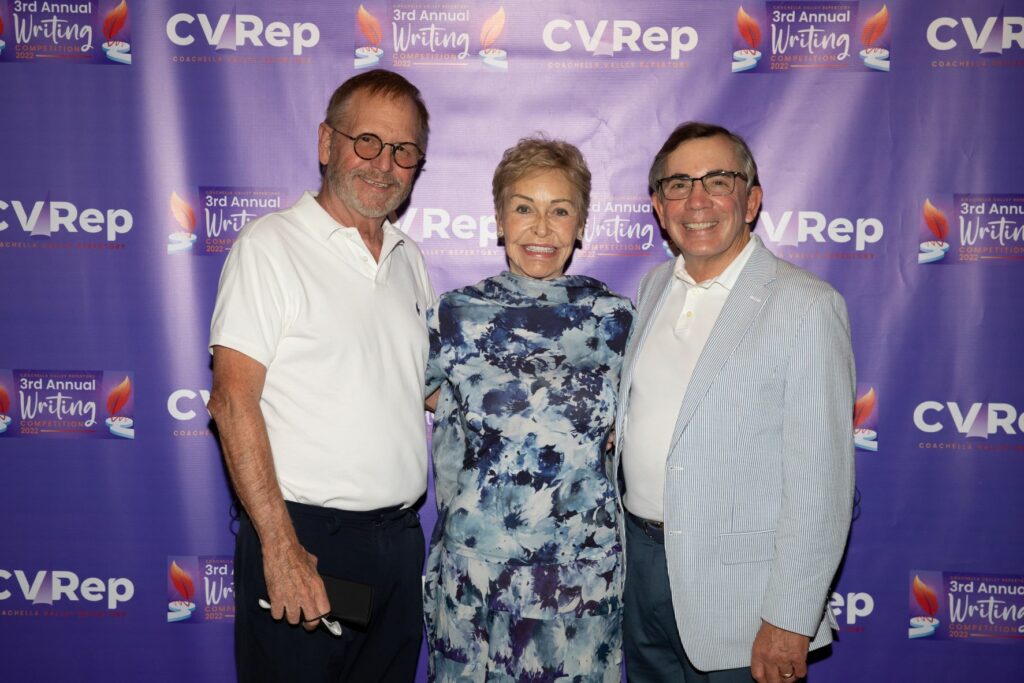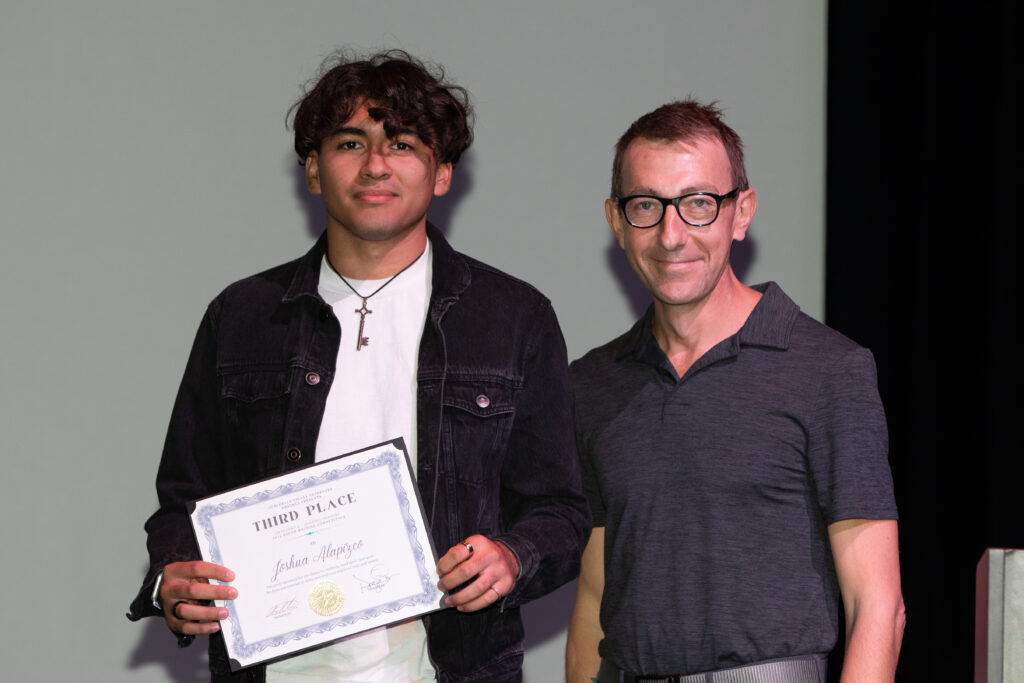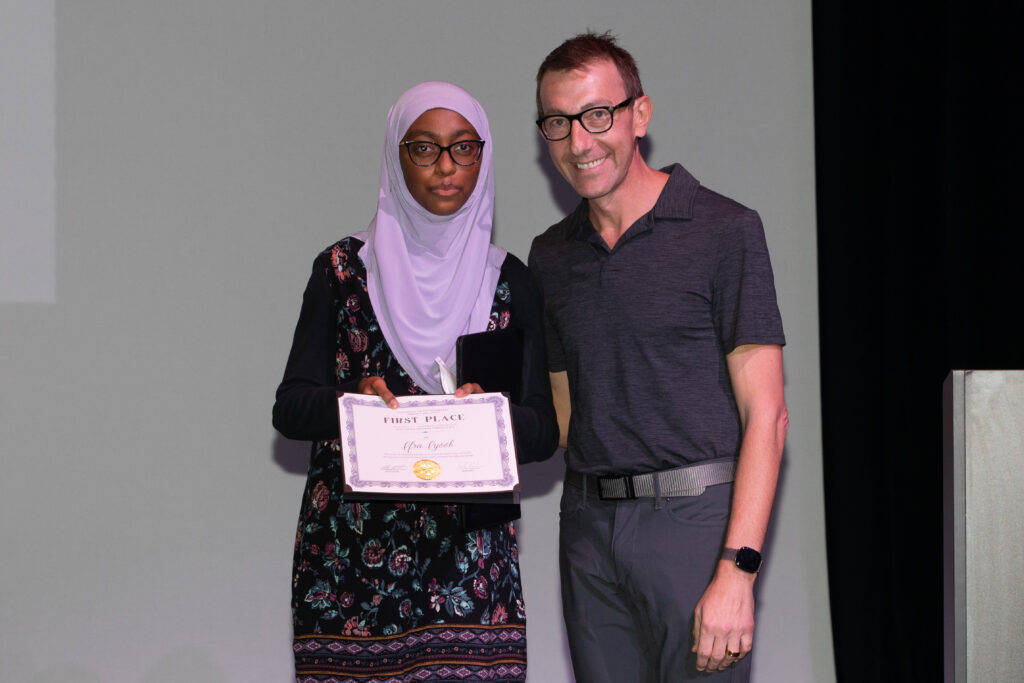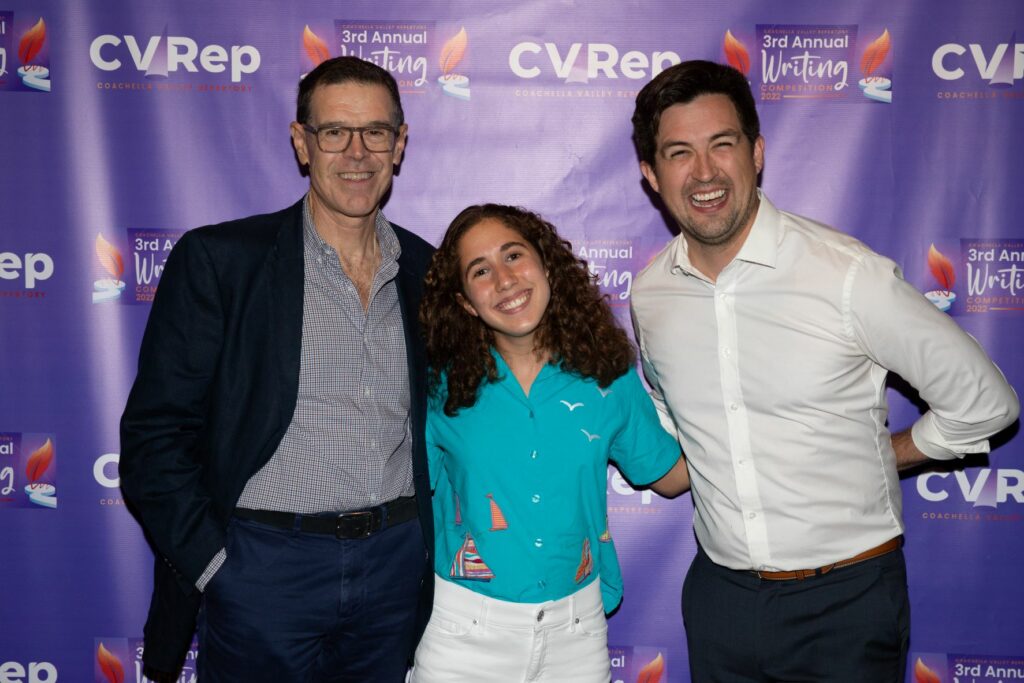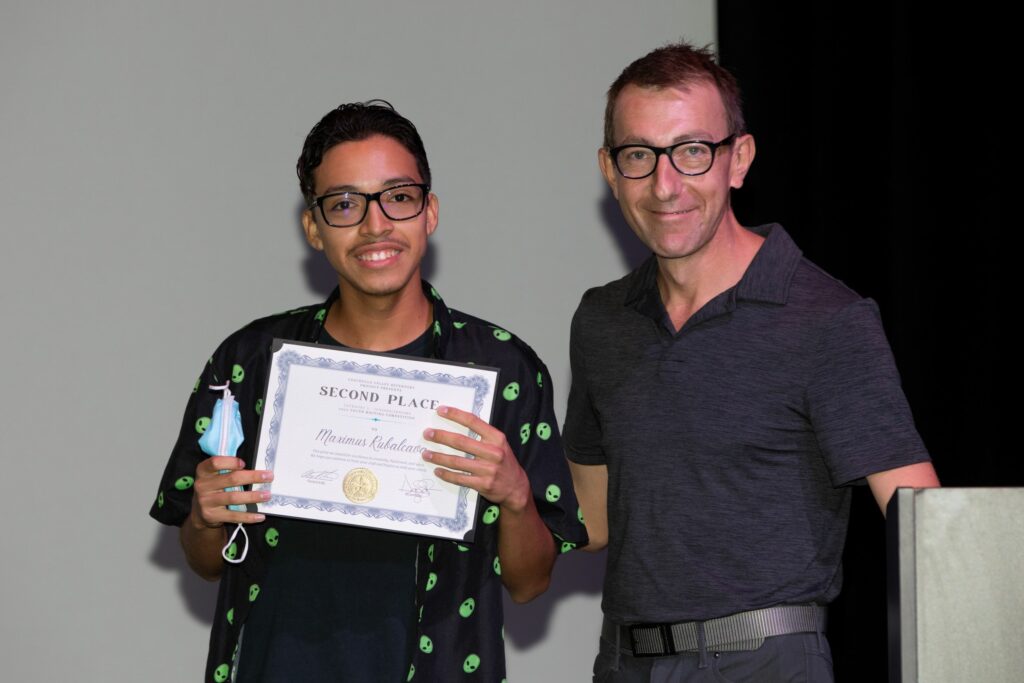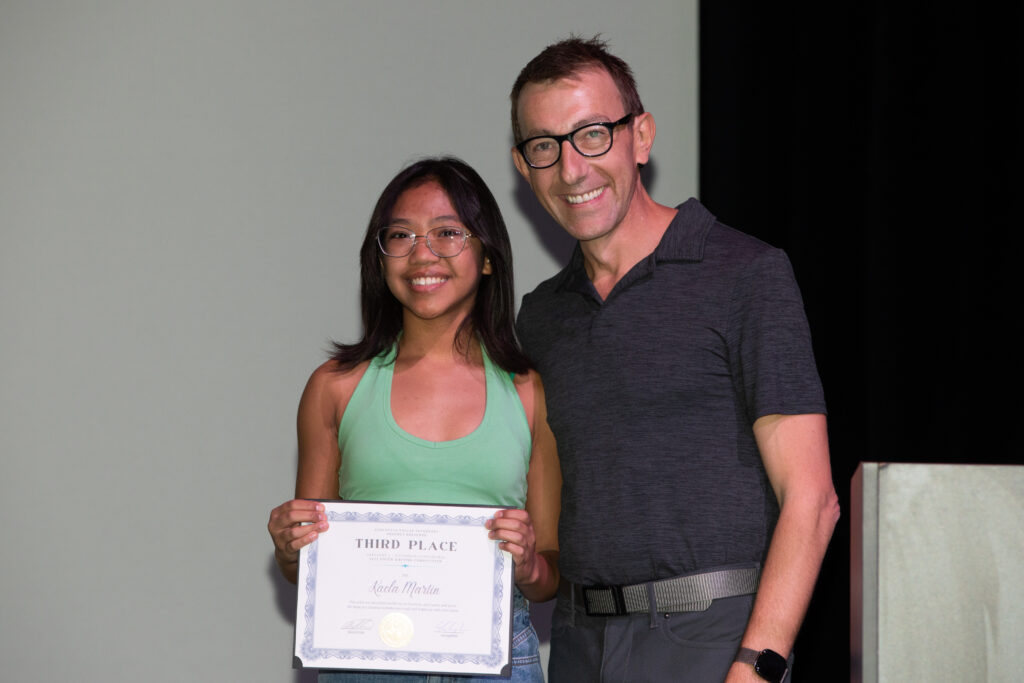 HONOREES
To read the winning submissions, please click here.
CATEGORY 1 – MIDDLE SCHOOL
First Place: Ashley Torres-Reyes, Toro Canyon Middle School
"Is This The Real Me?," poetry
Second Place: Gianni Liverani, Palm Desert Charter Middle School
"The Loch in Endless Swirl," poetry
Third Place: Israel Angulo, Toro Canyon Middle School
"False Hope," poetry
Honorable Mentions: Kyra Bufanda, Painted Hills Middle School
No title, short story
Melody Ocampo, Painted Hills Middle school
The Origins of Mexico and Its Culture, informative essay
CATEGORY 2 – FRESHMEN & SOPHOMORES
First Place: Ifra Iyoob, Palm Desert High School
Genocides Are Not Just of the Past, informative essay
Second Place: Kyra Entzminger, Shadow Hills High School
"Hunter, Hunted," short story
Third Place: Kaela Martin, Palm Desert High School
"August," prose
Honorable Mentions: Lauren Cruz de Armas, La Quinta High School
"I see," poem
Emily Feffer, Xavier College Preparatory School
"Fairy-Tale Fusion," short story
CATEGORY 3 – JUNIORS & SENIORS
First Place: Jackson Hendricks, Shadow Hills High School
"Escapaing Tethoris," short story
Second Place: Maximus Rubalcava, Shadow Hills High School
"The Forest," short story
Third Place: Joshua Alapizco, Shadow Hills High School
Song lyrics, no title
Cynthia Ruiz, La Quinta High School
"Dinner Time," poem
Ivana Rodriguez, Palm Desert High School
"Growing Pains," poem