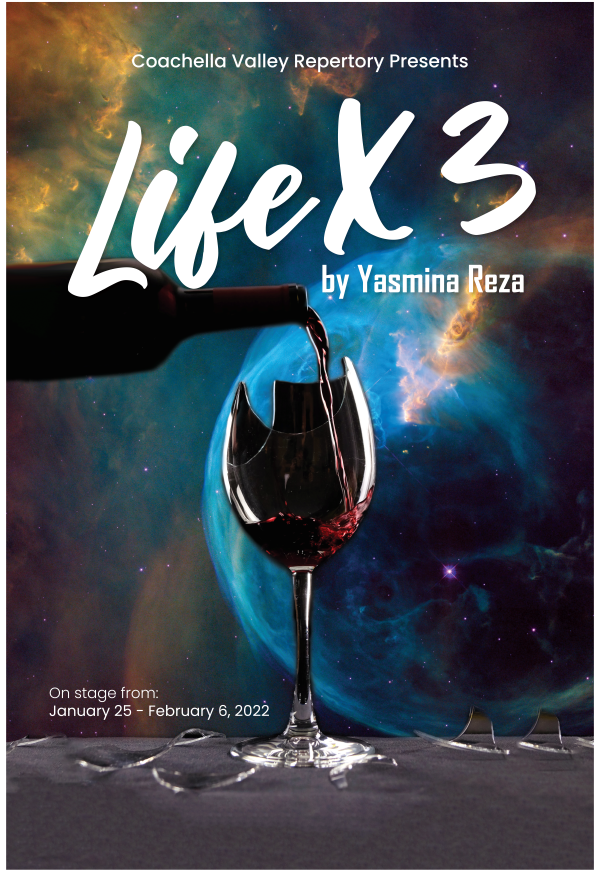 "…elegantly streaked with troubling shadows and shaped with Cartesian symmetry." —NY Times.
Written by Yasmina Reza
Directed by Joanne Gordon
Translated by Christopher Hampton
January 25-February 6, 2022
Henry and Sonia are having a difficult evening with Arnaud, their wakeful six-year-old son; but Henry has other worries. About to publish the results of two years' research on the flatness of galaxy halos, he's desperate to make a good impression on the distinguished astrophysicist Hubert Finidori, who wields a decisive influence over the question of Henry's longed-for promotion. So when Hubert arrives with his rebellious wife, Inez, in tow for dinner on the wrong night, the fact that there is no food in the apartment (merely an ample supply of Sancerre) is only one of the potentially disastrous elements in play. Add to this Hubert's often brutal treatment of Inez; his lust for Sonia; Inez's weak head for alcohol; Henry's discovery that rival scientists may have beaten him to the punch; Sonia's equivocal feeling of attraction towards Hubert; and the entirely unpredictable behavior of the invisible Arnaud—and the stage is set for a catastrophic unraveling of normal civilized behavior. But will it be this kind of catastrophe? Or that? Or, perhaps, worse still, will catastrophe be averted altogether?
Yasmina Reza's LIFE X 3, as witty and acerbic as 'Art', her enormous worldwide success, contrasts man's ability to analyze and map the outermost reaches of the universe with his total inability to respond rationally to the most trivial domestic mishap, and examines how the slightest random event can effortlessly derail the most elaborately laid plan. An original, hilarious and ultimately thought-provoking addition to an increasingly impressive body of work from one of the most fascinating and distinctive voices of the contemporary theatre.
About the director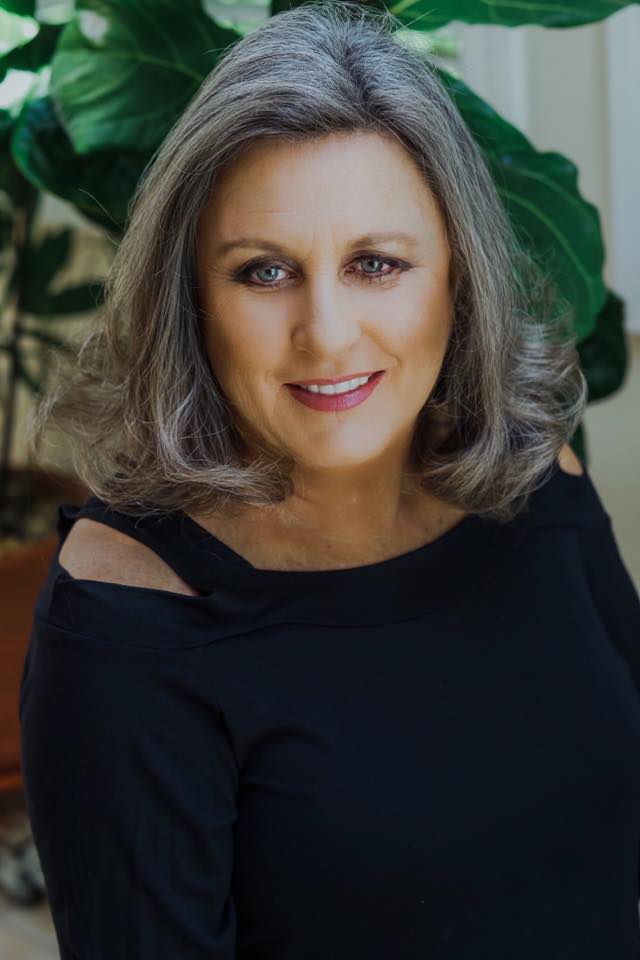 Joanne Gordon
Returning to CVRep's stage for a fifth season is award-winning director, Joanne Gordon. Gordon is Professor Emerita and former Artistic Director of California Repertory Company and Chair of the Department of Theatre Arts at CSULB . Her accolades include five Drama-League Awards, a Los Angeles Critics Choice Award, Woman in Theatre Red Carpet Award, Long Beach Playhouse Diva Award and being named "Best of the Year" by the Los Angeles Times. Gordon's work at CVRep includes Disgraced, The Goat, How I learned to drive and the sadly aborted City of Conversation. During our Covid lockdown she directed staged readings of The Clean House and The Golden Fleece as part of CVRep's virtual Theatre Thursdays series. . As an internationally renowned Sondheim scholar, she has directed many of this extraordinary artist's works worldwide, including the first Chinese language production of West Side Story in Beijing. Directing: Recent highlights include: S/he and Me (Conceived for internationally renowned actress Alexandra Billings); Indecent (Max and Louis Productions, St Louis) – named "Best of the Year" by the Ladue News and "Most Challenging of the Year" by the St Louis Post-Dispatch; Evita, The Secret Garden (The Western Stage; Published Work includes Art Isn't Easy: The Theater of Stephen Sondheim; Stephen Sondheim: A Casebook; and contributions to The Oxford Handbook of Sondheim Studies and The Sondheim Review. Gordon is equally well known for her dramatizations of the work of Charles Bukowski. Gordon was the moderator for CVRep's Luminary Cocktail Hour with Alexandra Billings, actress, singer, author, teacher, and activist currently appearing in Wicked on Broadway. Gordon served as editor for This Time for Me, Billing's Memoir, which will be published in April. Gordon did her undergraduate work in South Africa and her Ph.D. at UCLA
About the cast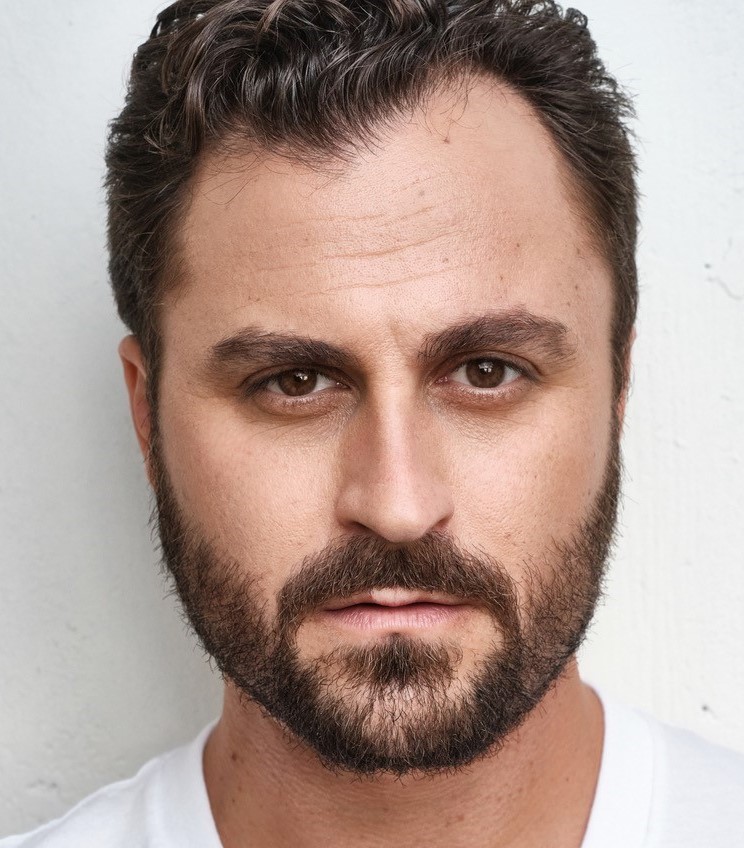 Charles Pasternak has previously performed at CVRep: Male Greek Chorus in How I Learned to Drive (Desert Star Award Nomination), directed by Joanne Gordon. During the pandemic, Charles directed three Zoom readings for CVRep: The Importance of Being Earnest, Much Ado About Nothing, and The Revolutionists. Regional: American Players Theatre, Alabama Shakespeare Festival, Indiana Repertory Theatre, Clarence Brown Theatre, The Denver Center, Sierra Repertory Theatre, Shakespeare Theatre of New Jersey, Shakespeare Center Los Angeles, Ensemble Theatre Santa Barbara, International City Theatre, three seasons with Shakespeare Festival St. Louis, and four seasons with Shakespeare Santa Cruz, among many more. Designate Artistic Director of Santa Cruz Shakespeare, where Charles will take over the role full-time in 2023; Founding Artistic Director of The Porters of Hellsgate Theatre Company. Charles is an actor, director, producer, and teacher. www.charlespasternak.com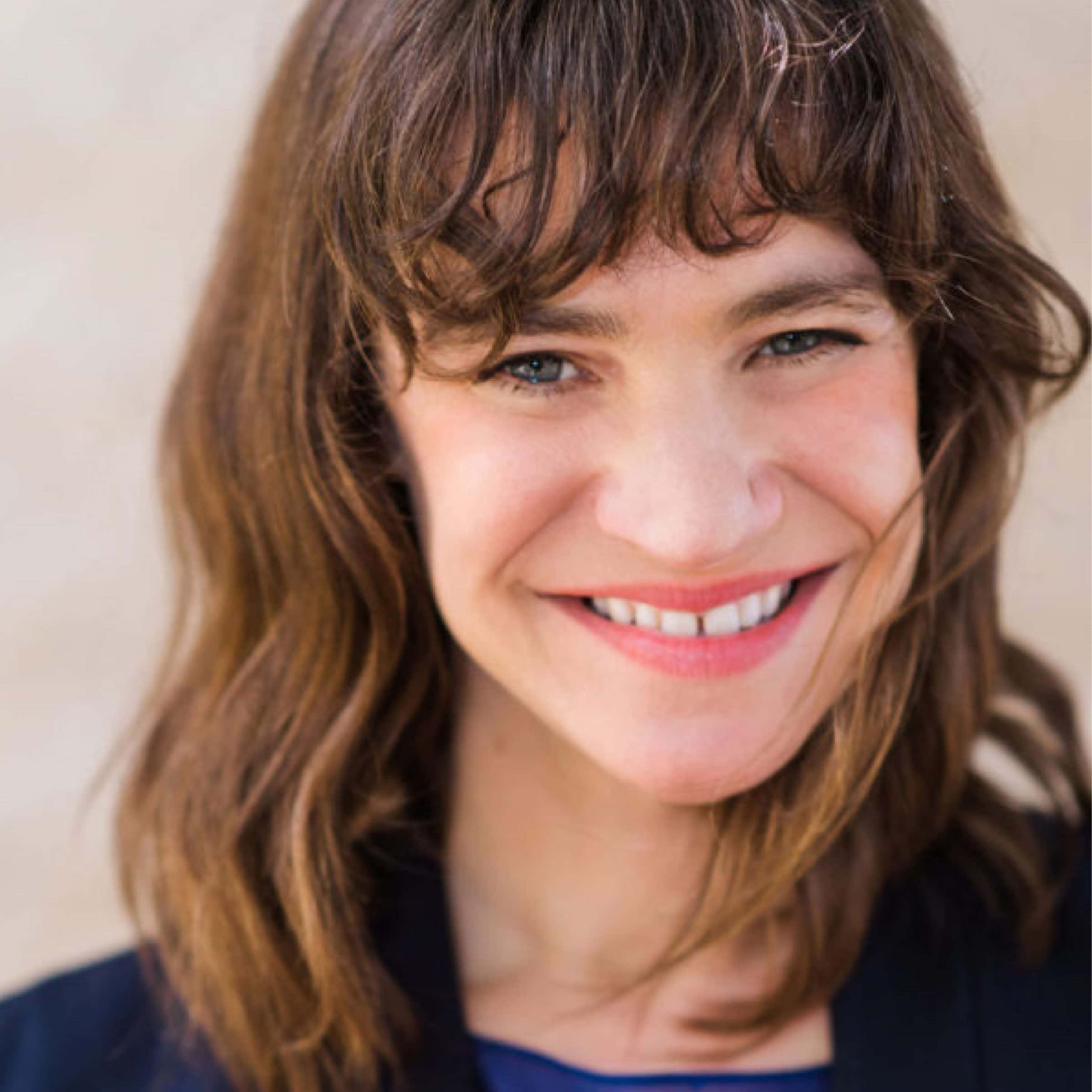 Betsy Moore is thrilled to be joining the Coachella Valley Repertory for Life X 3 in the role of Inez. Her recent theater credits include Colleen in Ripcord, Puck in A Midsummer Night's Dream, and Miss Lynch in Grease at Sierra Repertory Theatre. Her solo show, Freebird Goes to Mars won the award for best Avant Garde show on Broadway at the United Solo Festival. Her performance awards include: Garland Award (Dolores), The International Amsterdam Film Festival (Sissy), LA Film (Light as a Feather). Her recent film and television credits include This Is Us [NBC], The Flight Attendant [HBO], The Baxters [MGM] and the feature film Stu starring Mark Wahlberg.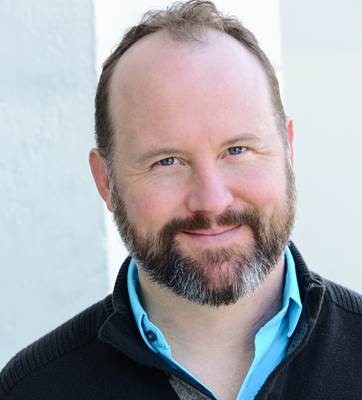 Scott Golden is thrilled to be back at CVRep where he recently appeared in the role of Gabe in Dinner With Friends. His Los Angeles stage credits include Absolutely Filthy (Sacred Fools), The Behavior of Broadus (Burglars of Hamm), Rio Hondo (Theatre of NOTE) and most recently as Matt in Mr. Burns; a post-electric play in which he was nominated for an Ovation Award. Scott produced the critically acclaimed Resa Fantastisk Mystick and Too Heavy for Your Pocket for Sacred Fools Theater Company in Los Angeles where he is also a co-Artistic Director. Scott studied theatre at Florida State University and can be seen or heard in many TV shows and commercials.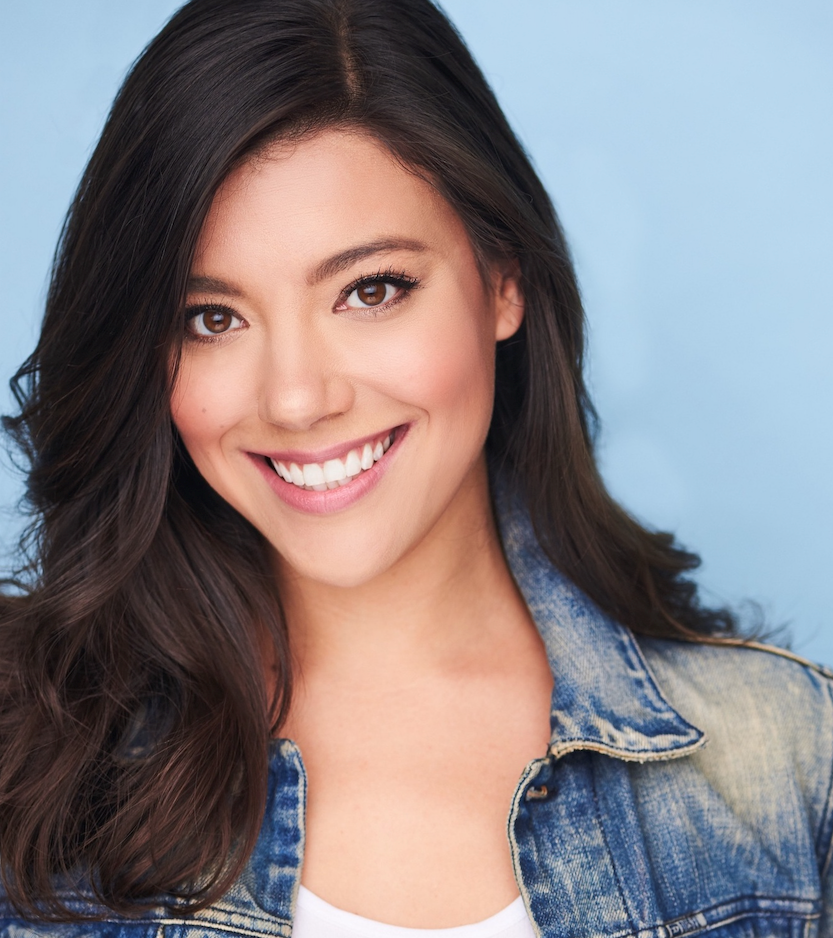 Lynn Favin is thrilled to be joining the Coachella Valley Repertory for Life X 3 as Sonia. Lynn is a theater, film, and voiceover actress with 17 characters on the Emmy Award winning show Robot Chicken: Seasons 8-11. Classically trained in England with an MFA from the Old Vic in England, Lynn has had the honor of performing many of Shakepeare's greatest female characters professionally across America and in the UK. She was the Inaugural Equity Guest Artist for Shakespeare on the Bluff (LA), starring as Desdemona in Othello and Titania in A Midsummer Night's Dream. Her numerous TV/Film credits include The Get Down on Netflix and multiple national commercials. She is also a regular leading lady with the AFI in Los Angeles. www.lynnfavin.com
Get Involved!
Continuous involvement with CVRep has numerous benefits. There are a number of opportunities to volunteer for events, work in the box office, marketing department assisting with distribution of PR, administration, and social media. Throughout 2022, CVRep will hold a monthly raffle for the most devoted volunteers each month, in which they can win gift cards to some of the best restaurants in the valley. For questions or to learn more, contact Kudra Wagner at housemanager@cvrep.org or call (760)-296-2966 ext. 116.
Volunteer for life X 3