CAST
(In order of Appearance)
Ms. / Mr. Peters*
Yahajaira Paz
Kymani Fegurgur

Morgan*
Genesis Espejo
Sophie Hughes


Dennis
Iram Huerta


Antonio
Fidencio Romero Aguilera

Heather
Lauren Cruz De Armas

(* denotes Double-Casting)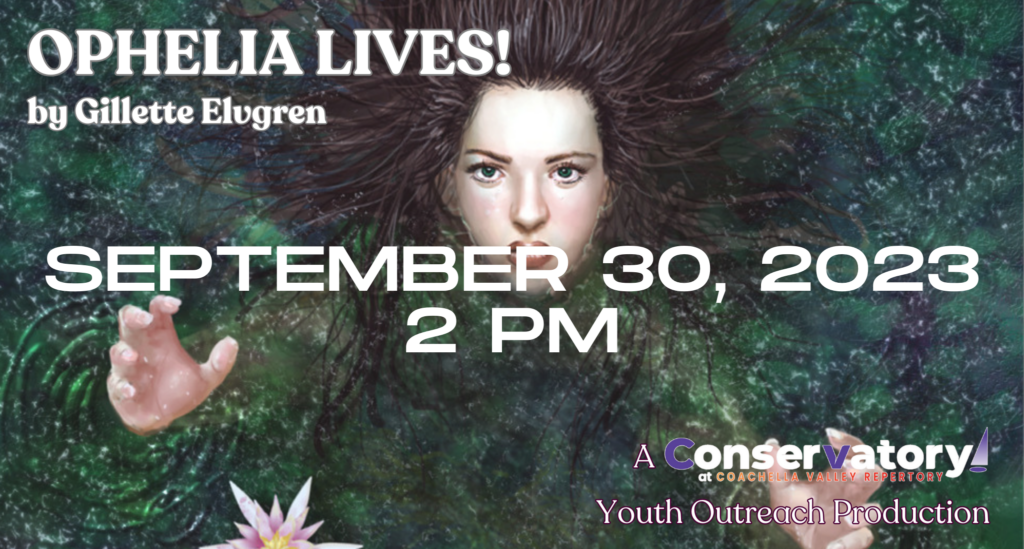 This season's Youth Outreach Production is OPHELIA LIVES!.
Directed by Howard Shangraw
Drama, 1 Act

Ophelia Lives! deals honestly and openly with issues that affect today's teens and will touch and inspire a constructive path to resolution. Set backstage in a high school theater,  the drama class is rehearsing Hamlet by William Shakespeare. Things suddenly turn serious when their teacher discovers an unsigned suicide letter from a student. Through examining Shakespeare's characters, the students discover their personal inner strength which leads them  from hurt and pain to making positive, healthy choices.   
Performed by Coachella Valley area high school students.
There will be one public performance on Saturday, September 30th, at 2pm. Tickets are free for students aged 17 and younger, $15 (including fees) for adults, and available here. (Free tickets must be "purchased" in advance to ensure available seating.)
If you are a teacher wanting to make arrangements for your students to attend a production, please contact Mari Sandoval at msandoval@cvrep.org
CVRep's Annual Youth Outreach Program is possible because of the generous support by The Auen Foundation. The Youth Outreach Production is generously supported by The Anderson Children's Foundation.
Download the Ophelia Lives! Program
You may download a PDF copy of the Ophelia Lives! program by clicking the link below: